To create a new Connection:
1. Go to the
Connections
dashboard.
2. Click
+Add Connection
.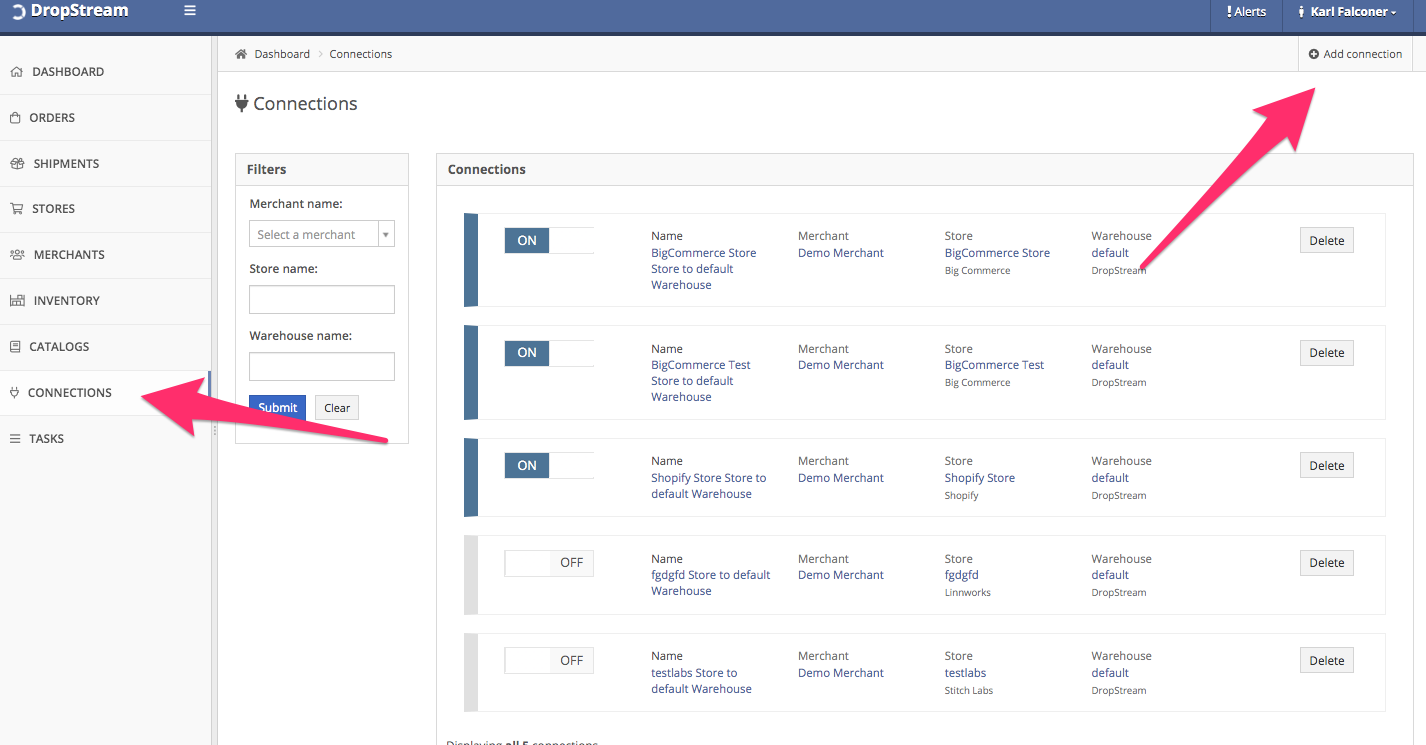 3. Name your Connection and click
Continue.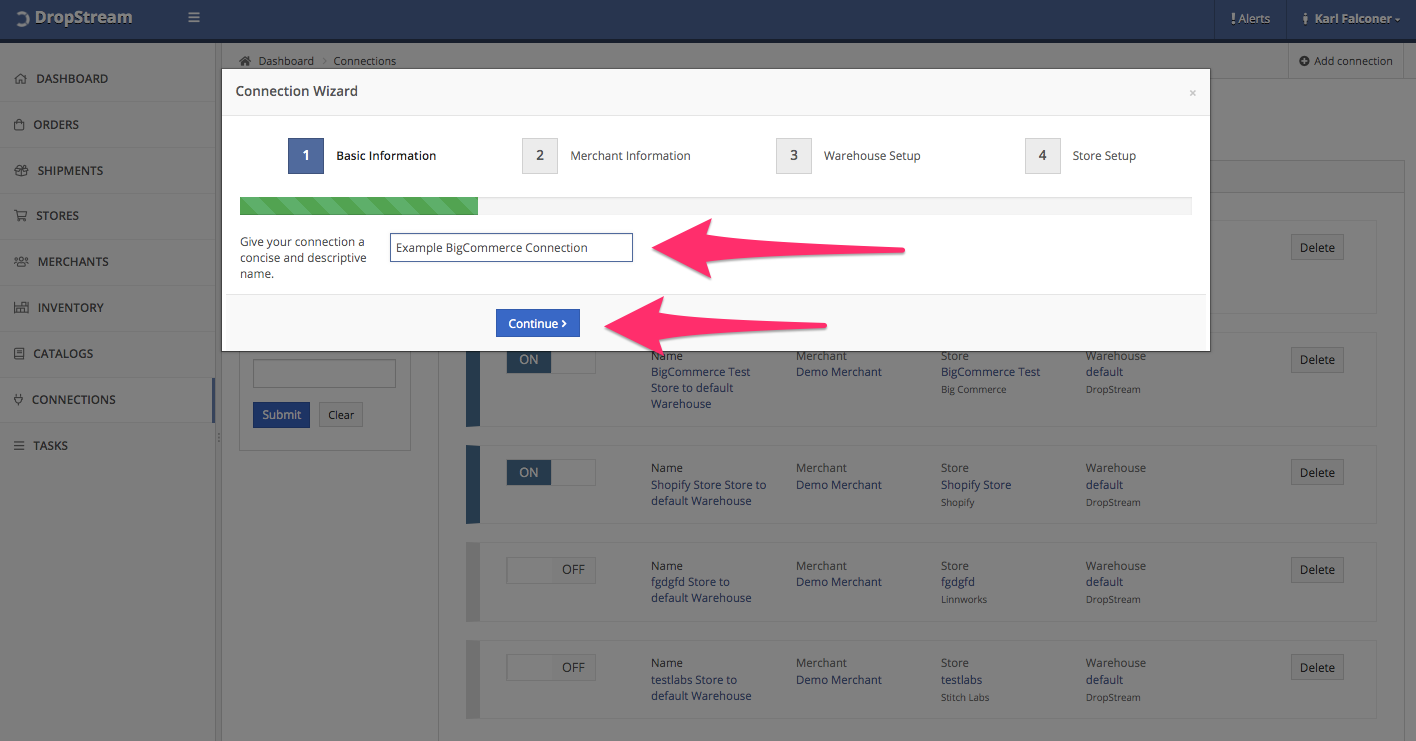 4. Select an existing Merchant from your account using the dropdown menu or create a new Merchant by naming the new Merchant and click
Continue
.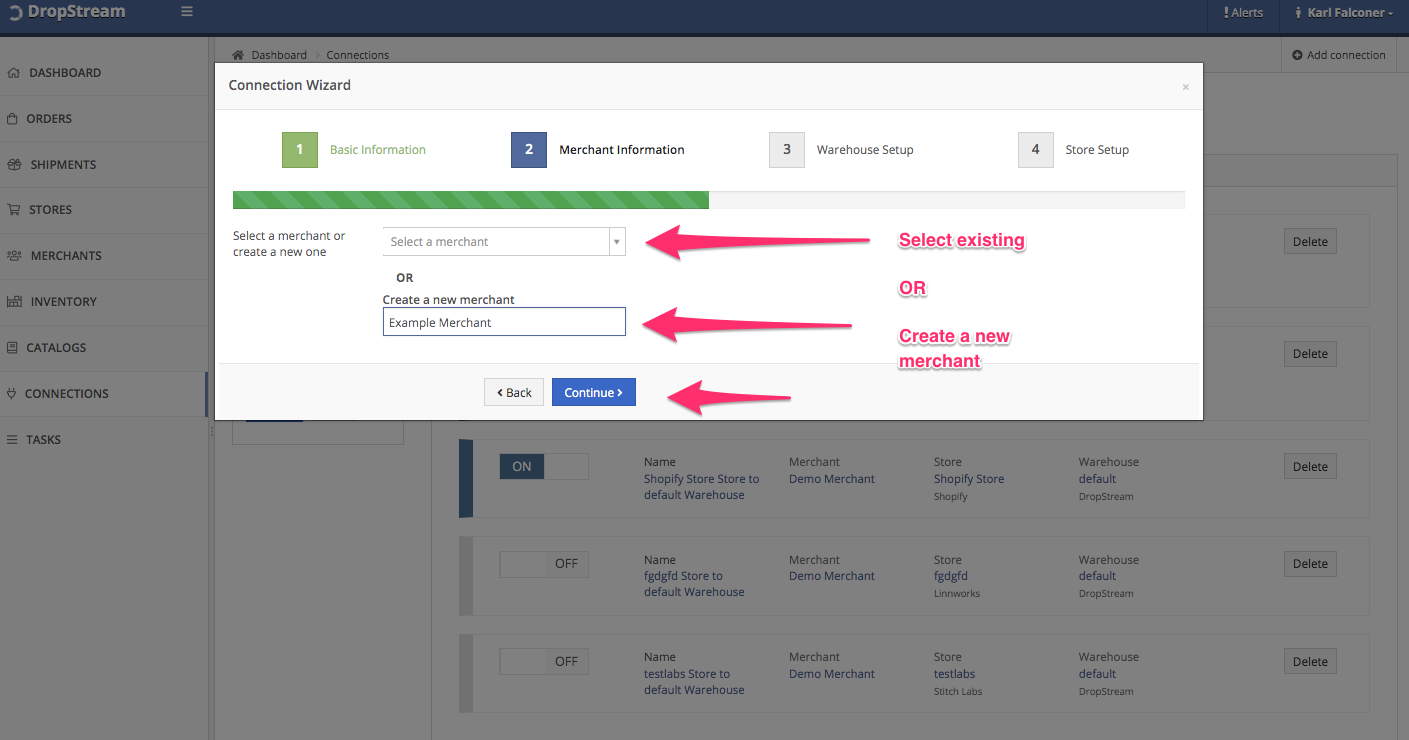 5. If you are creating a new Merchant, enter the Merchant credentials in the Warehouse setup and click
Continue
. If you are using an existing merchant, select the Default warehouse and click
Continue
.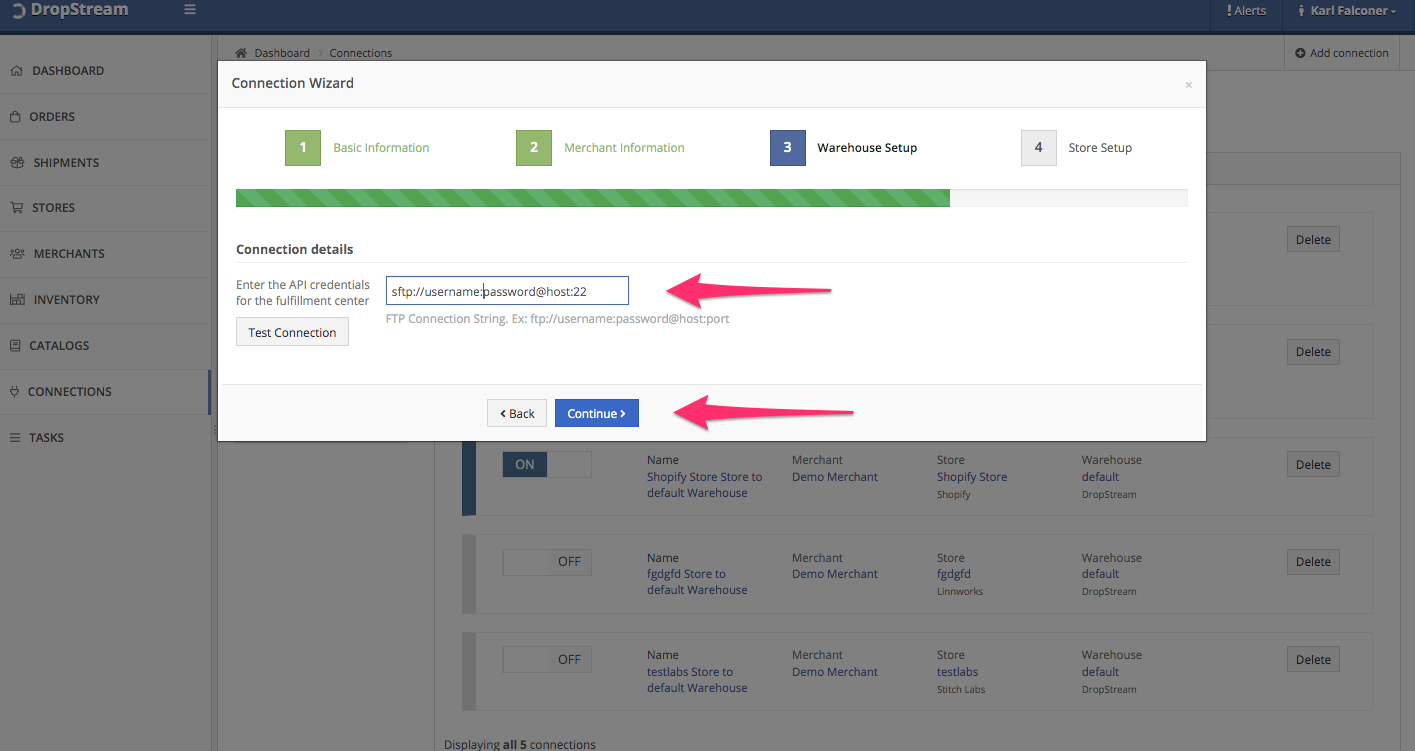 6. Create a new Store by:
a. Naming the new Store.
b. Selecting the platform you'll be connecting to.
c. Entering the credentials for the selected platform.
i. Visit the
Support Center
to find information regarding how to gather the credentials needed for your selected sales platform.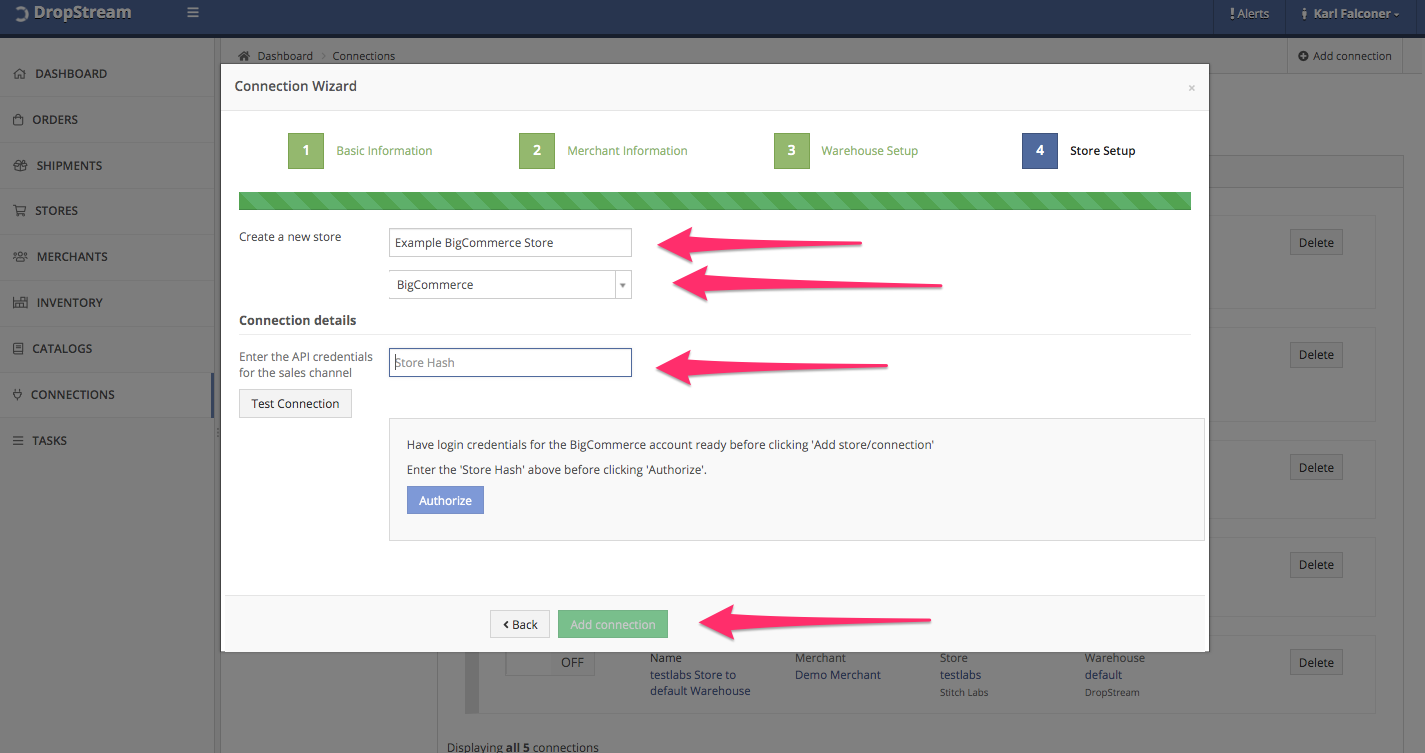 7. Click
Add Connection
to complete the setup. You'll be directed to the
Connection
dashboard for your new Connection.
For more information about creating a new connection, see our
Quickstart
.