Follow these steps to initiate an order workflow.
Note: A sales transaction will not be sent to the fulfillment center until workflow is initiated.
Initiate order workflow
Open an Invoice.
In the Fulfillment field, enter "Ready".
Optionally, to specify the Carrier and Service Level to be used, enter a value in the Ship via field. If this is left blank, a default value will be selected for you.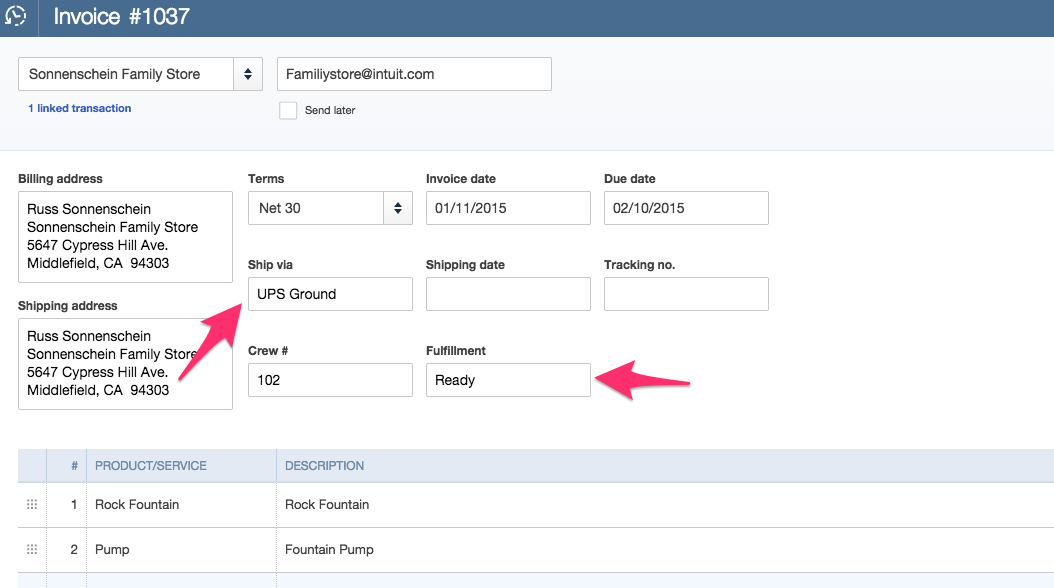 Next: Review Order Status