If you have not yet configured an API user account, follow these steps first:
In order to enable API Access, gather the required credential from QuickBooks Online.
Company ID
Log in to your Quickbooks Online account.
In the upper-right setting menu, under the Your Company heading, click Your Account.
Click the Company Info.
Retain the displayed Company ID.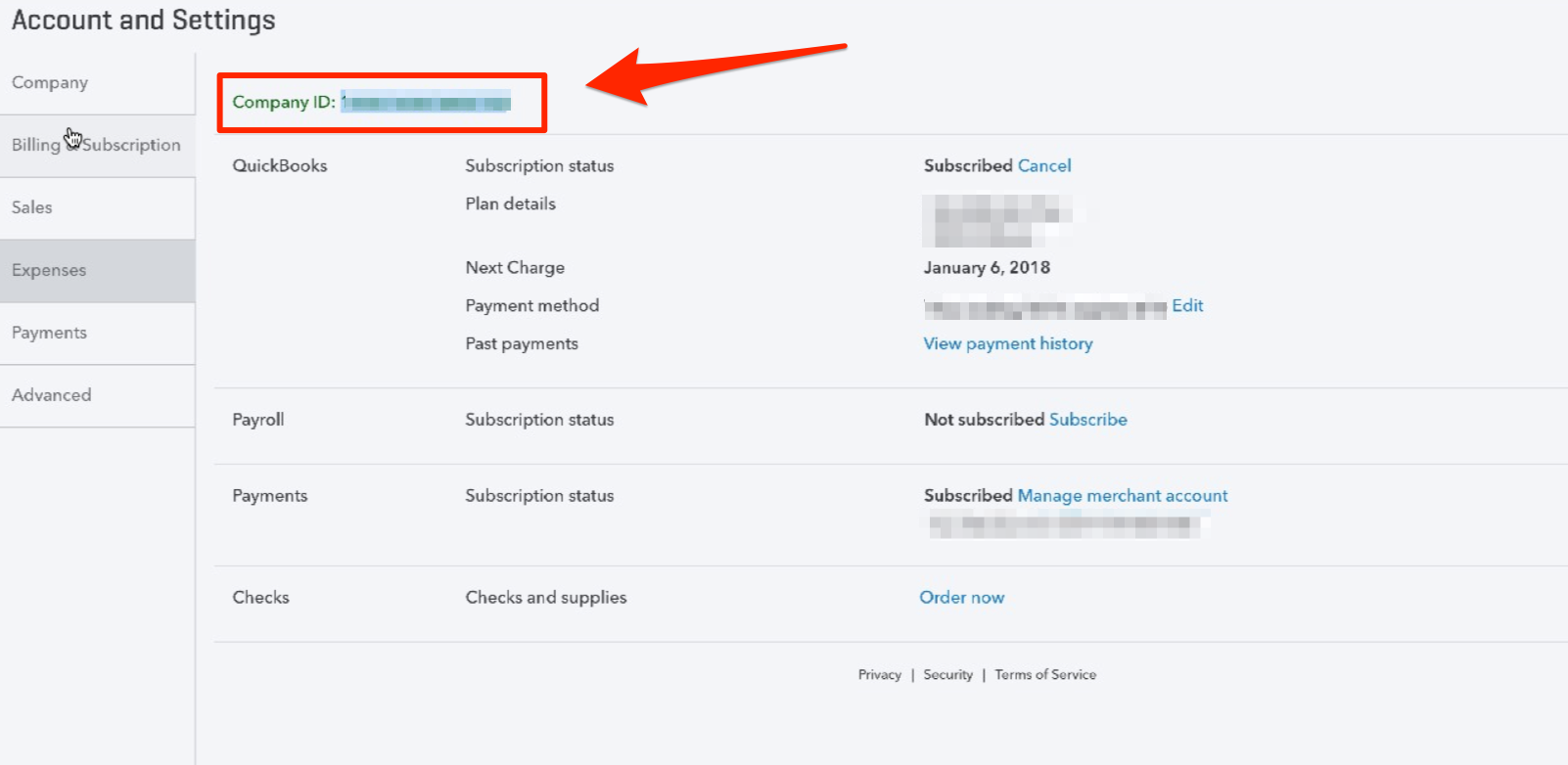 Note: If the Company ID contains dashes or spaces, you must omit them when entering the Company ID into DropStream.
Next: Enable API Access