In order to enable API Access, the following credential must be gathered:
Gathering Company ID
To gather Company ID:

Login to your Quickbooks Online account.

In the upper right setting menu Click Your Account under the Your Company heading

Click the Company Info to see the Company ID (Enter the Company ID in DropStream without dashes or spaces. Quickbooks will present the Company ID with dashes, but DropStream will not accept them. All dashes and spaces must be removed.)
.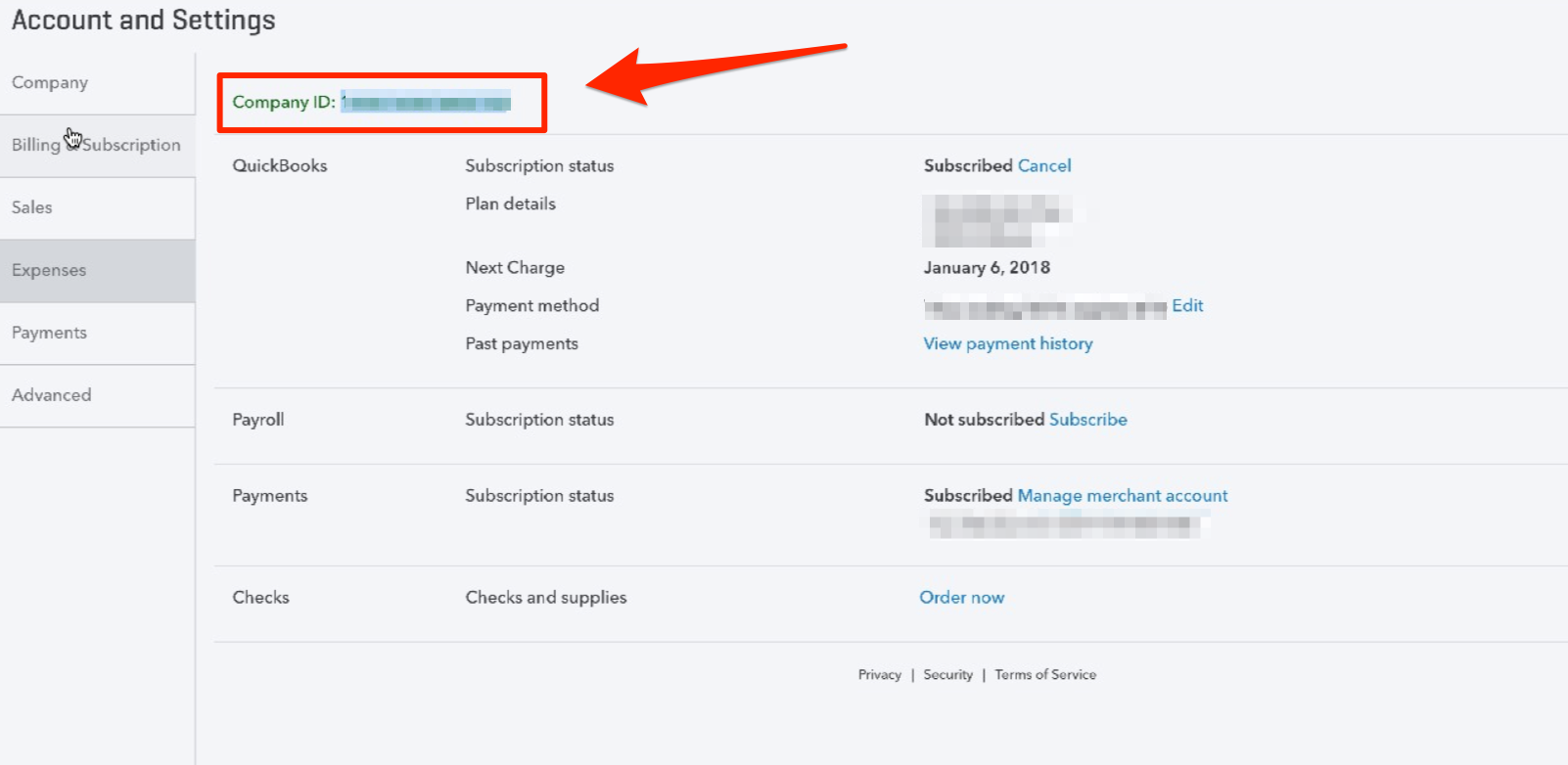 Note:
During the setup process it is recommended a separate Quickbooks User account be created for the express purpose of the fulfillment center account manager to establish an API connection.