The Application Programming Interface (API) allows for automated communication between connected systems. In order to automate fulfillment, API Access must be enabled.
The following steps are required to enable API Access to BigCommerce:
Gathering API credentials from BigCommerce
If you have not done so already, first Gather your API credentials from BigCommerce.
Entering API credentials in DropStream
On the left side of your DropStream Dashboard, click Stores. In the upper-right of the Stores view, click Add Store.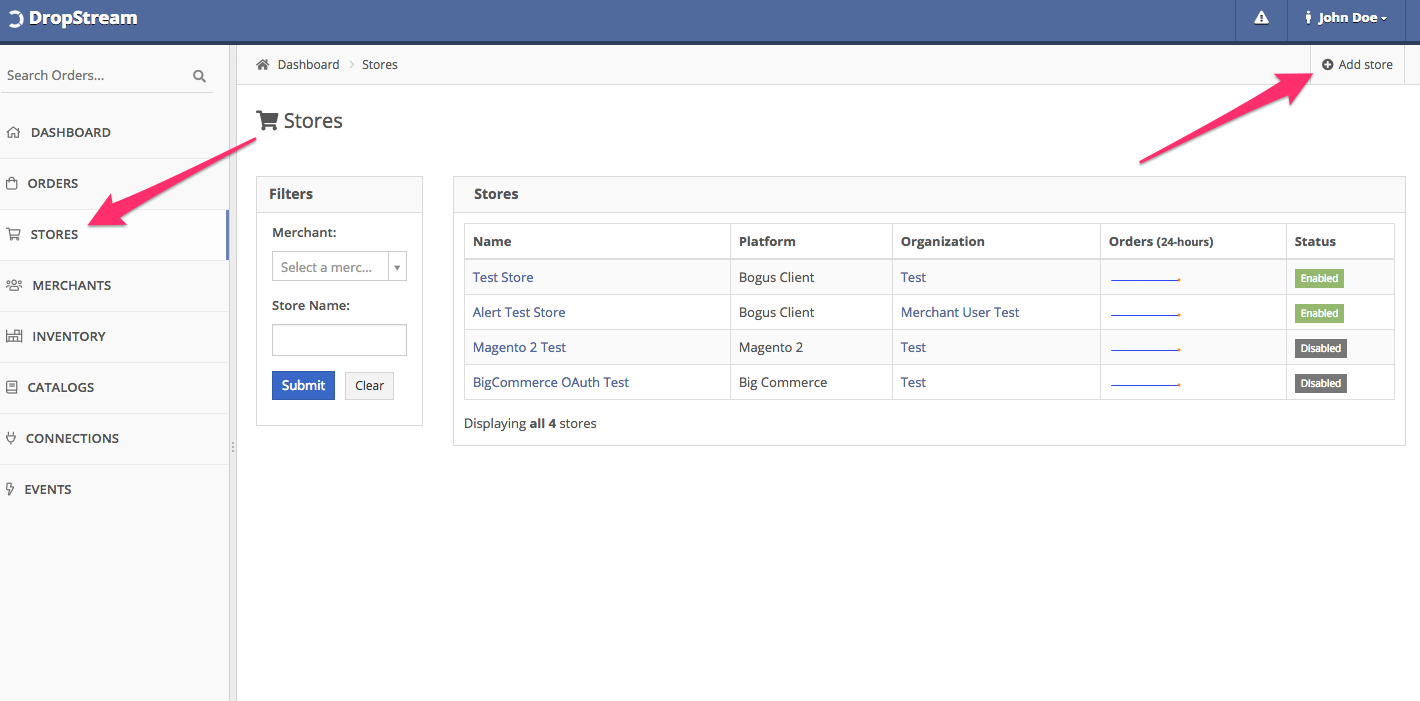 After naming your store and selecting the merchant, select BigCommerce as the platform and then enter API credentials in Connection Details.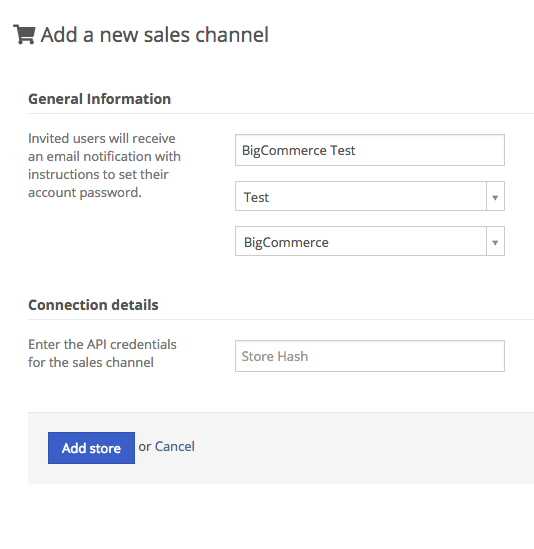 Click Add Store. You are redirected to the BigCommerce login. Log in to BigCommerce using the owner username and owner password. Note: Only users with owner assignment can add and update apps in BigCommerce.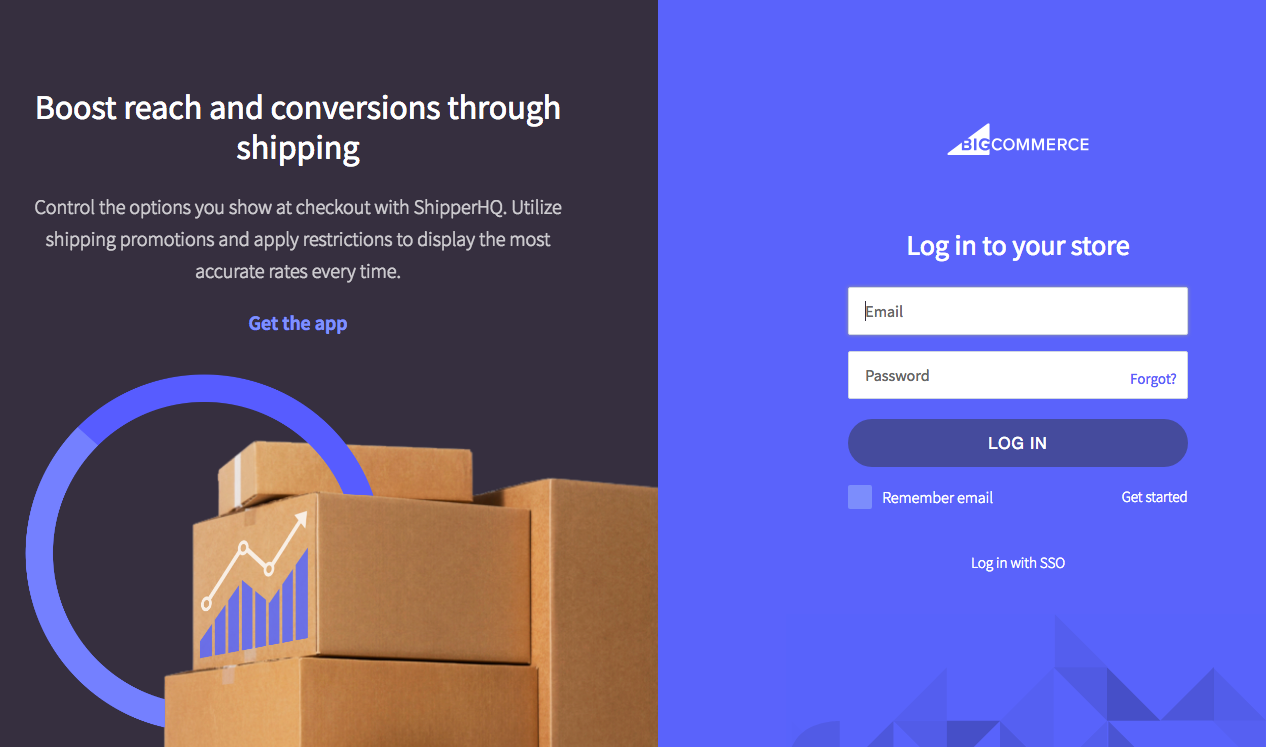 Once you are logged in, you'll be prompted to add the DropStream app. Click Confirm.