When you connect a new Store and a Warehouse, inventory synchronization is initially disabled. To enable inventory updates,
From your DropStream dashboard main menu, select Connections.
Select your desired connection.
Go to the Inventory tab.
On the Control Panel, click Actions.
Select Enable inventory sync.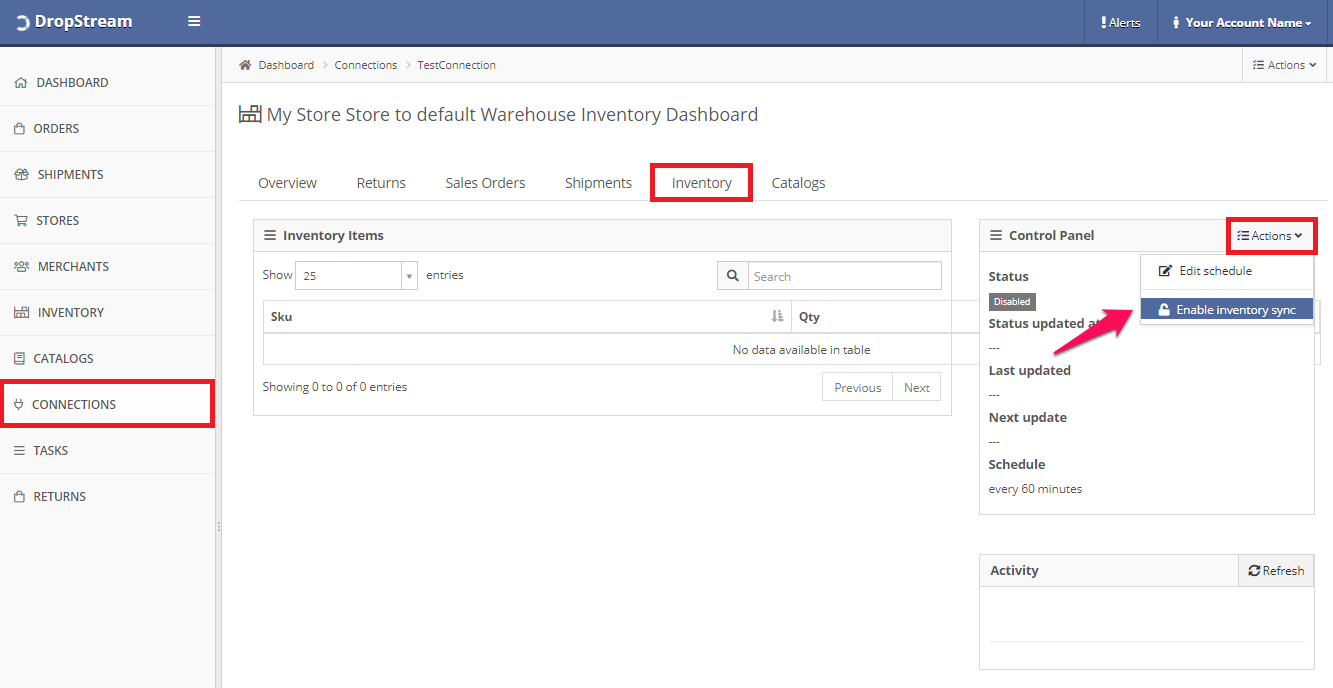 The Inventory will now be synchronized according to your update schedule.