When you connect a new Store and a Warehouse, inventory synchronization does not begin until you Enable Inventory sync.
Enable Inventory updates
In your DropStream Dashboard, click Connections.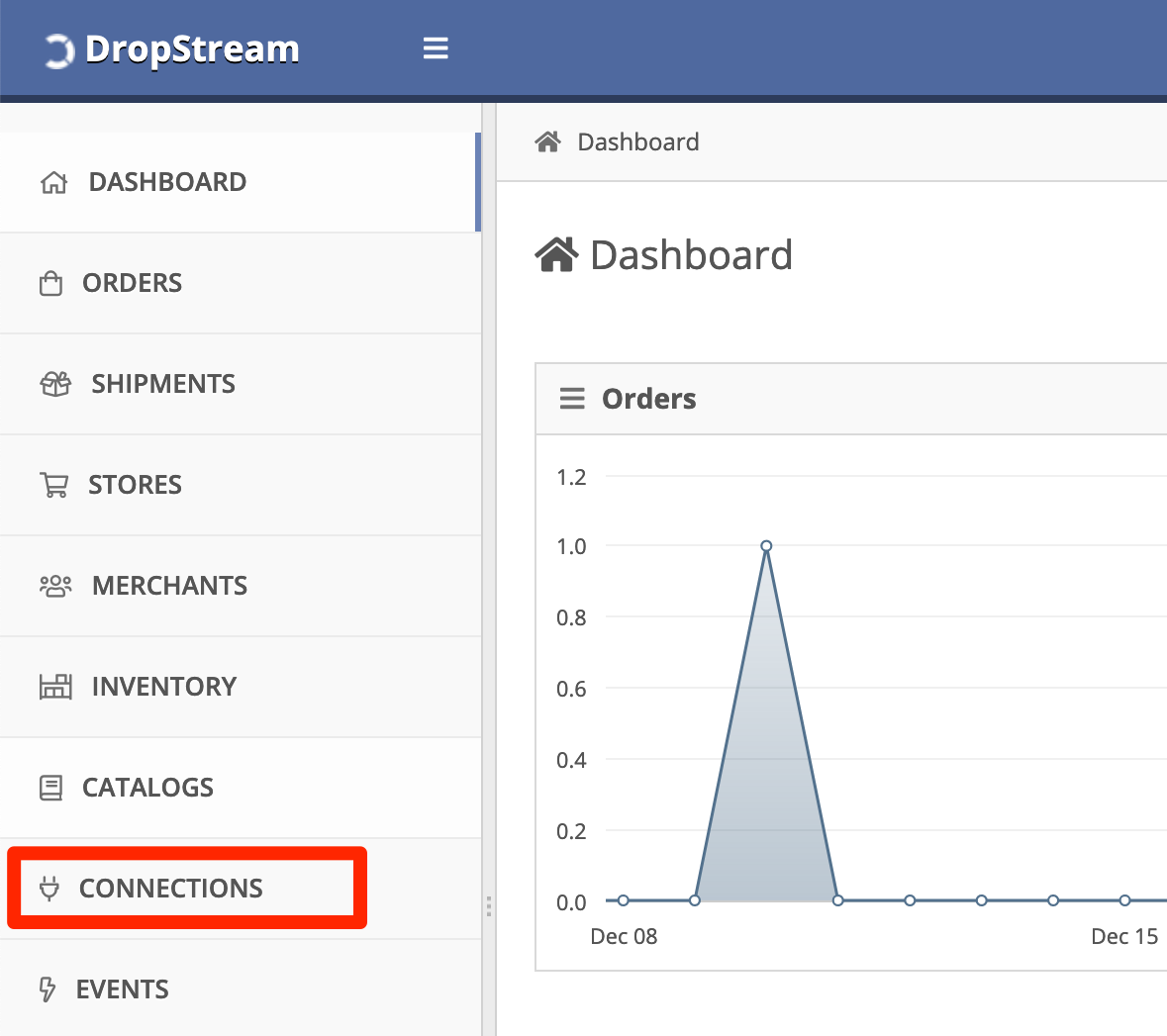 Click the name of the Connection whose Inventory Updates you want to enable.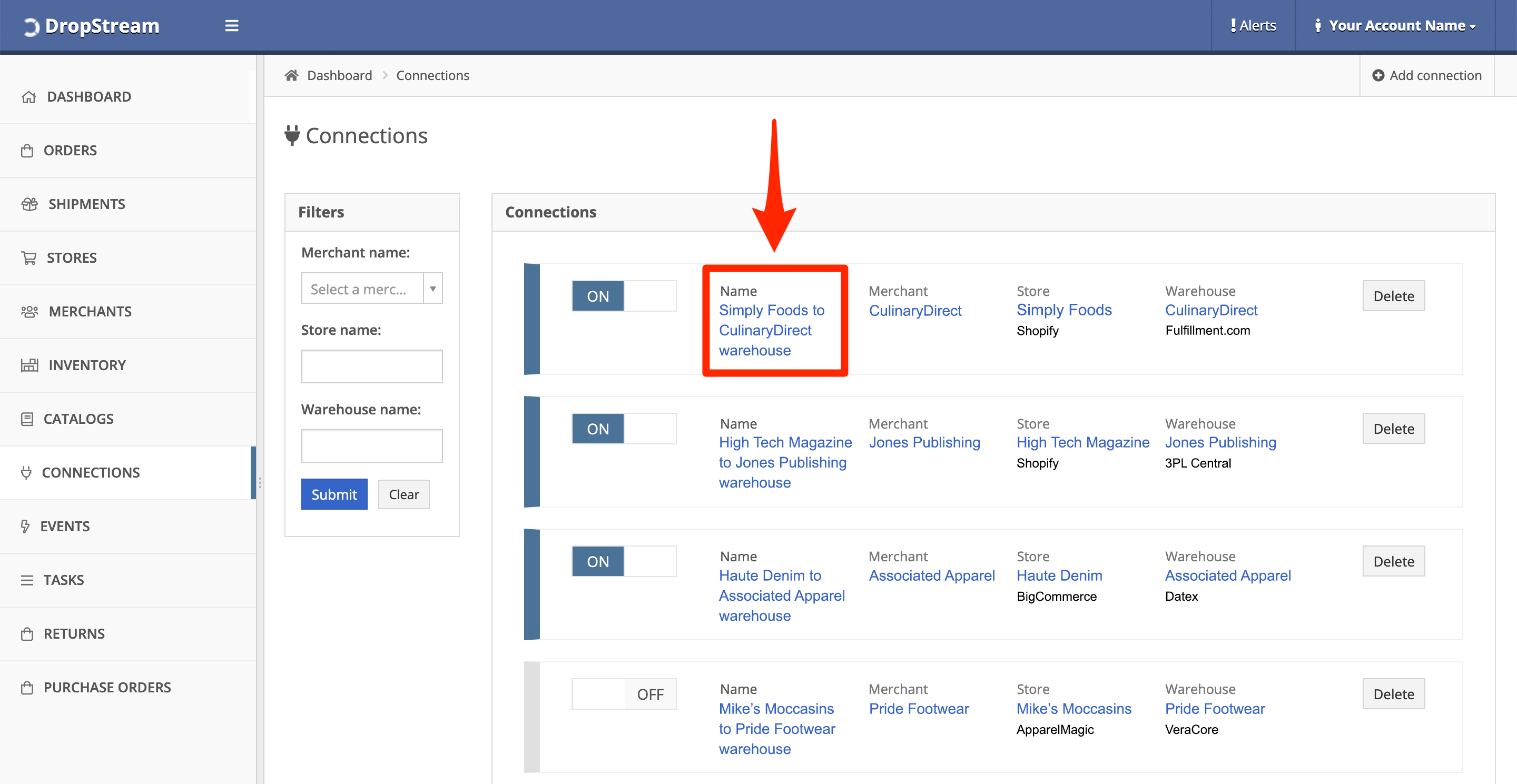 Click the Inventory tab.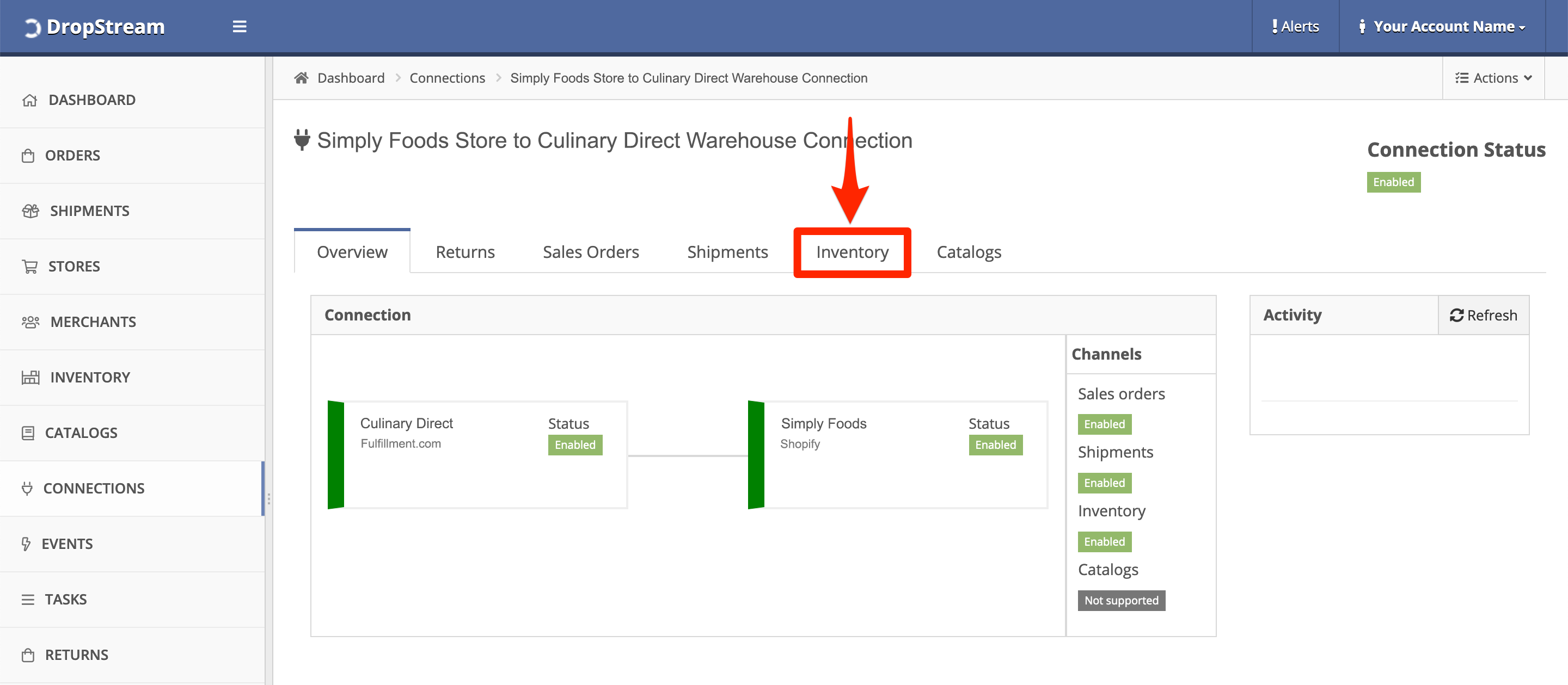 In the Control Panel, click Actions > Enable Inventory sync.