The Infusionsoft integration supports Custom Fields.
Follow these steps to create Custom Fields in Infusionsoft, and enable those fields in DropStream.
Create Custom Fields in Infusionsoft
To create the custom fields in Infusionsoft:
Log in to Infusionsoft, and click Admin Settings.
In the Set up custom fields for drop-down, select Order.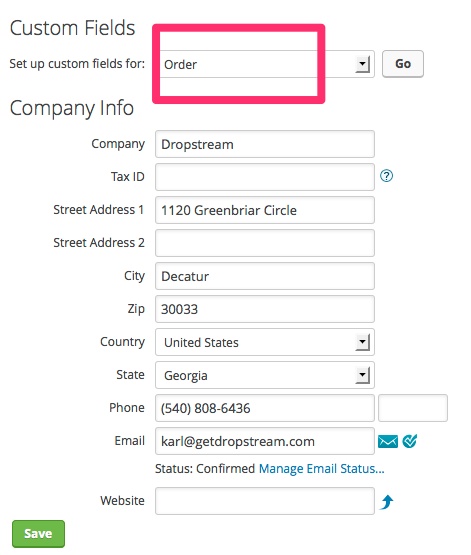 Click Go.
Next to the Field drop-down menu, click Add.
Provide a name for the field, and choose Text for the Field type.
Click Save this field.
Click View the field database names (for the API).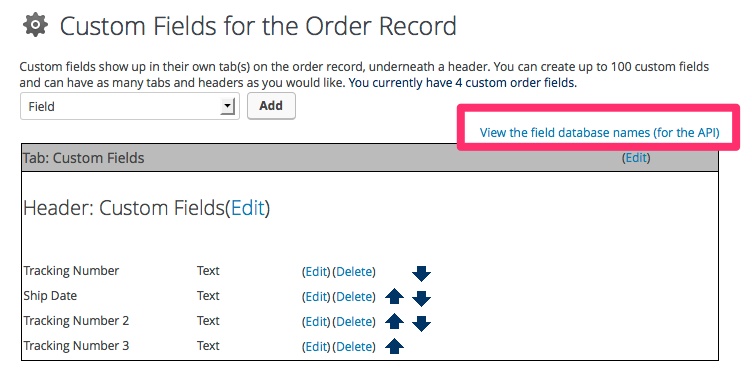 Retain the Database Name. This value needs to be added to DropStream.
Enable a Custom Field in DropStream
Follow these steps to enable your Infusionsoft Custom Fields in DropStream.
On the left side of your DropStream Dashboard, click Stores. In the Stores View, click the name of your Infusionsoft Store.
Click Actions > Settings.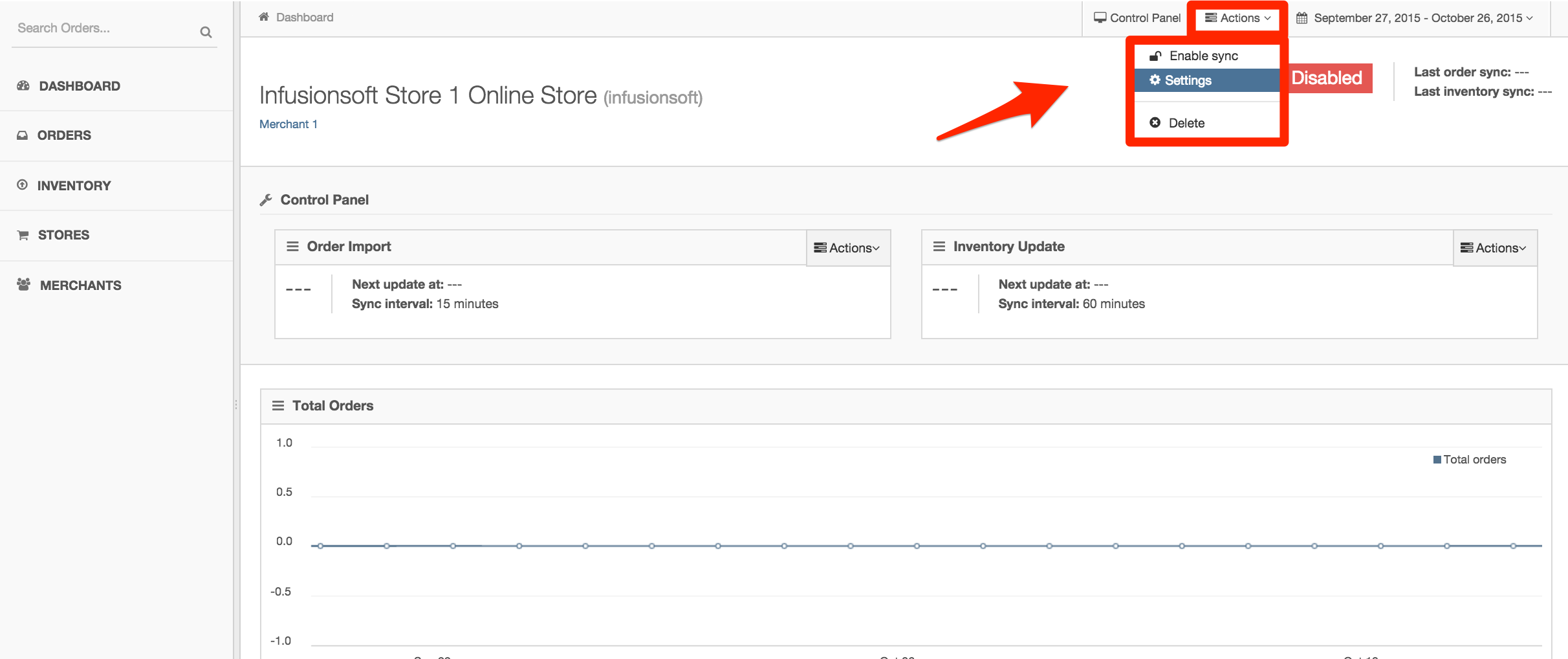 In Connection Details, enter the Database Names for the custom fields, exactly as they appear in Infusionsoft for Tracking Number Field, and Shipment Date Field.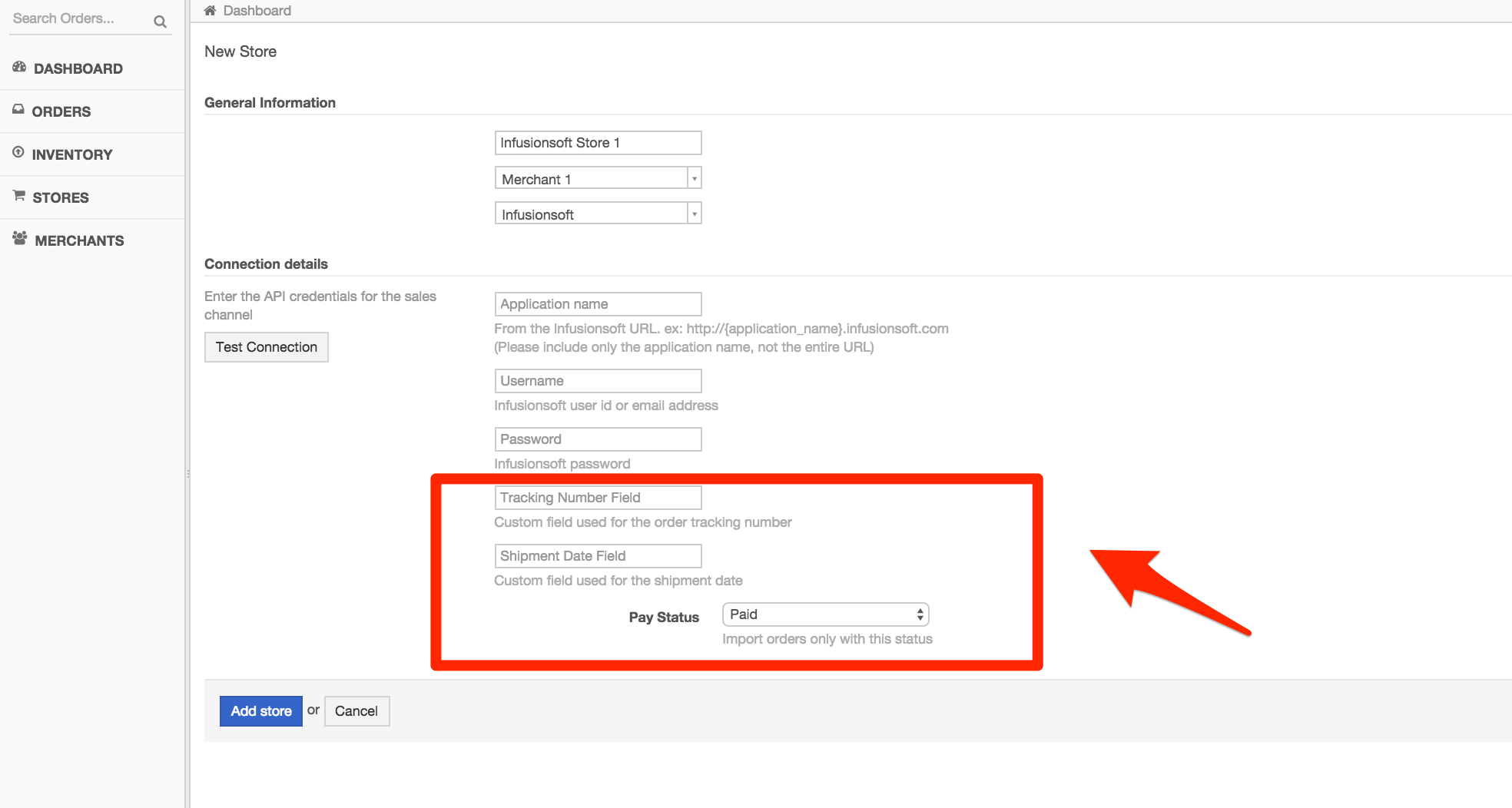 Click the Add Store / Save Changes button.