The Application Programming Interface (API) allows for automated communication between connected systems. In order to automate fulfillment, API access must be enabled.
Create a new user in Skubana.
The first step is to create a new user in Skubana with the necessary access levels. To create the new user:
Log in to Skubana.
Open Settings > User Administration.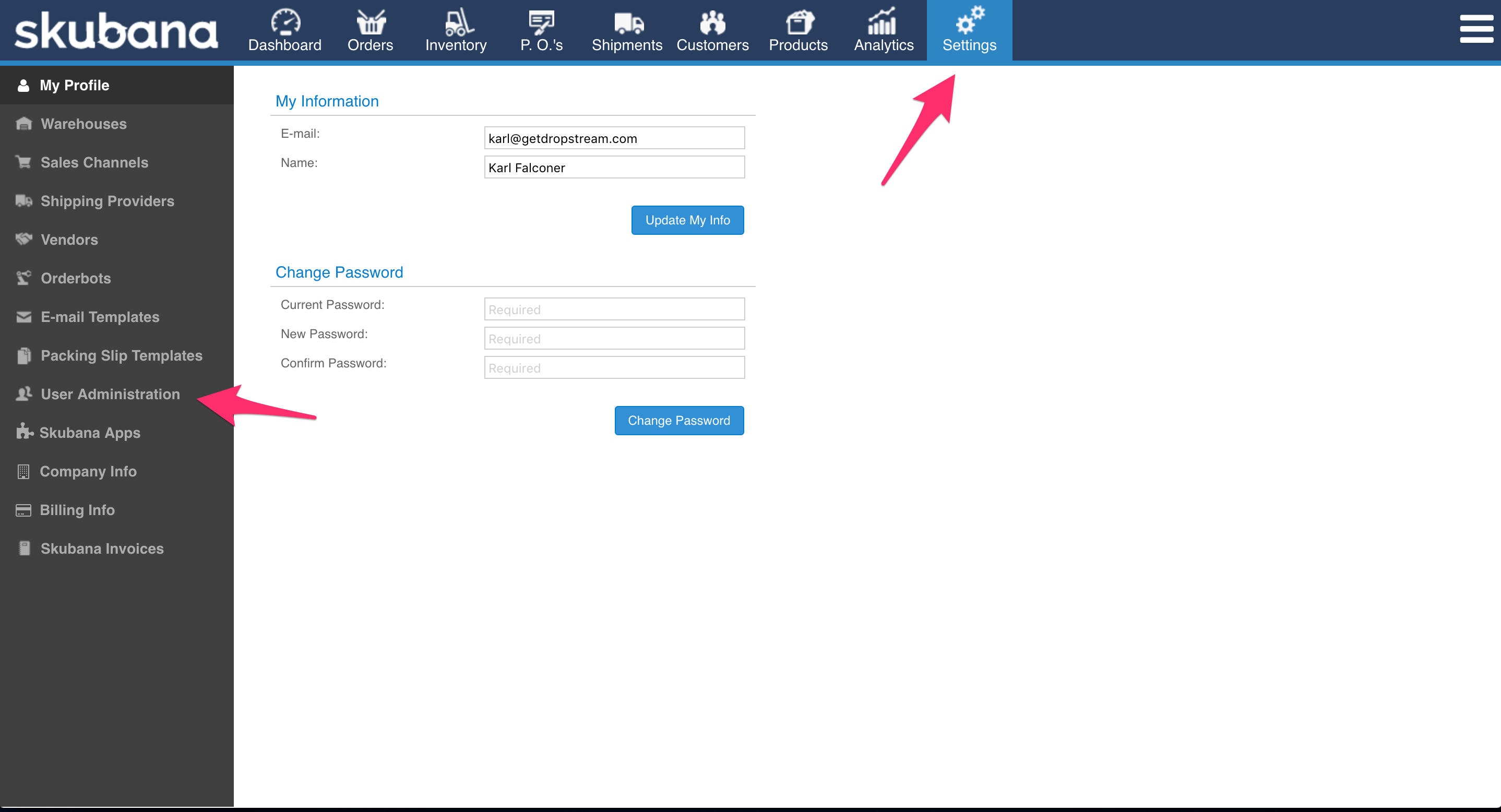 Add a New User.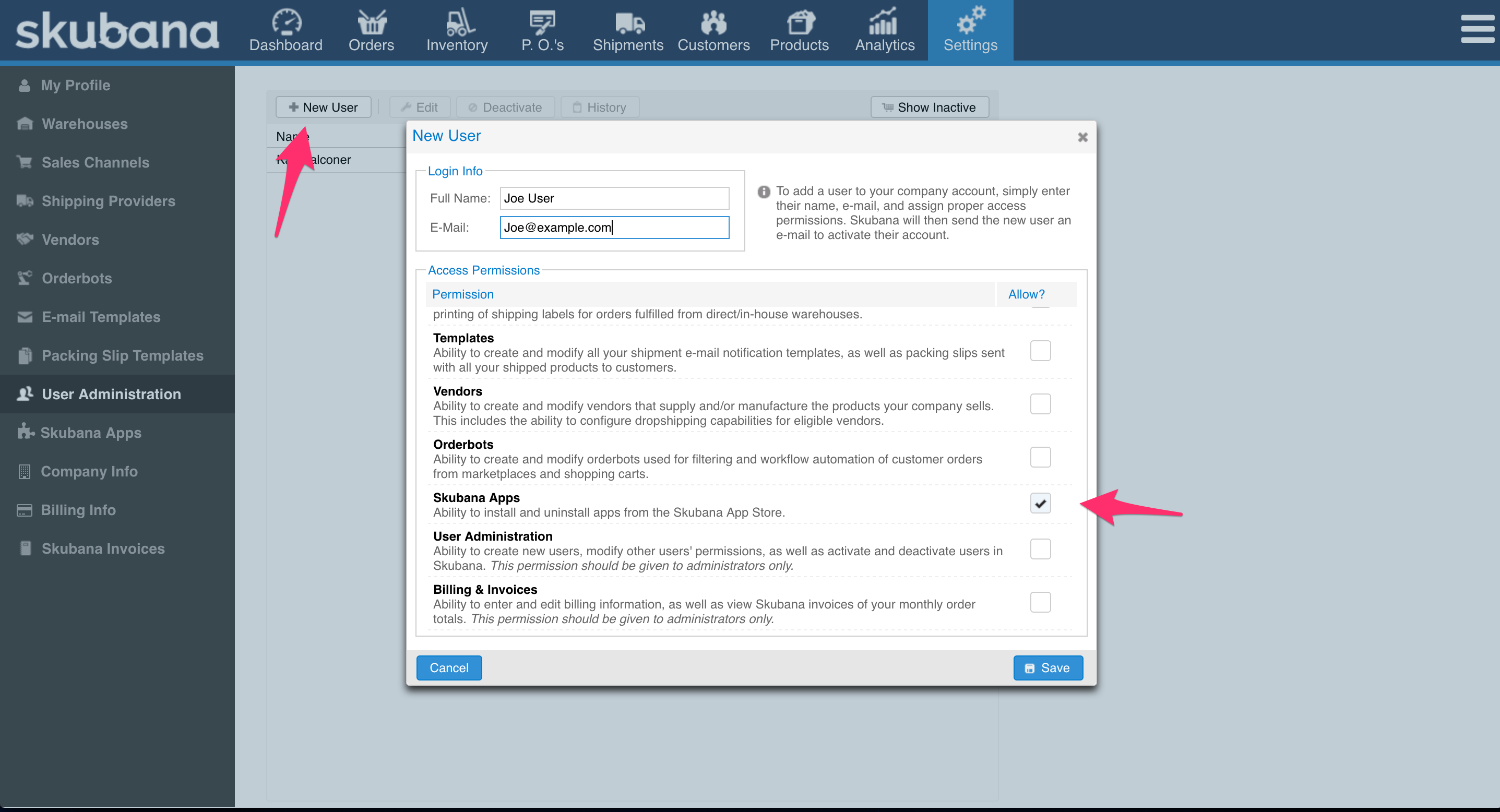 Check the box for Skubana Apps.
Click Save. The new user will be invited to create a new password.
Retain the Username and Password of this new account.
Gather Warehouse Name
To gather the Warehouse Name:
Log in to Skubana.
Click Settings > Warehouses.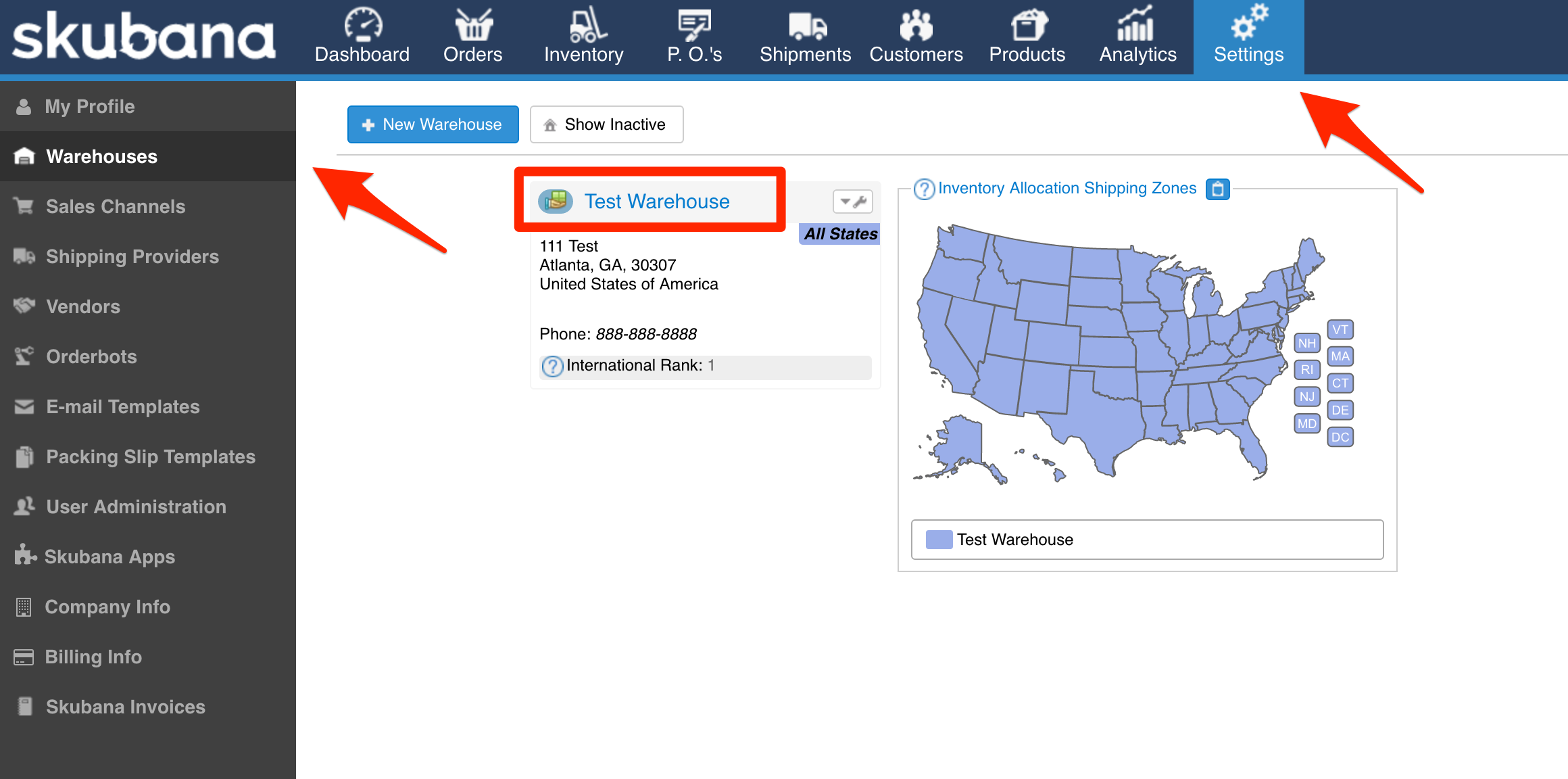 Gather the Warehouse Name.
Provide information to Shipwire account rep and DropStream support
In order to complete the process of allowing API access to Skubana through the Shipwire integration, email the following information that you collected in steps 1 and 2 to your Shipwire account representative:
The new Skubana Username and password.
The Warehouse Name.
When you do, CC: Dropstream Support (support@getdropstream.com) in the email, to ensure that our support team has access the updated information for your integration.