In order to enable API access to Magento 2, the following credentials must be gathered:
Gather the access token
Log in to your Magento administration panel.
Click System > Integrations.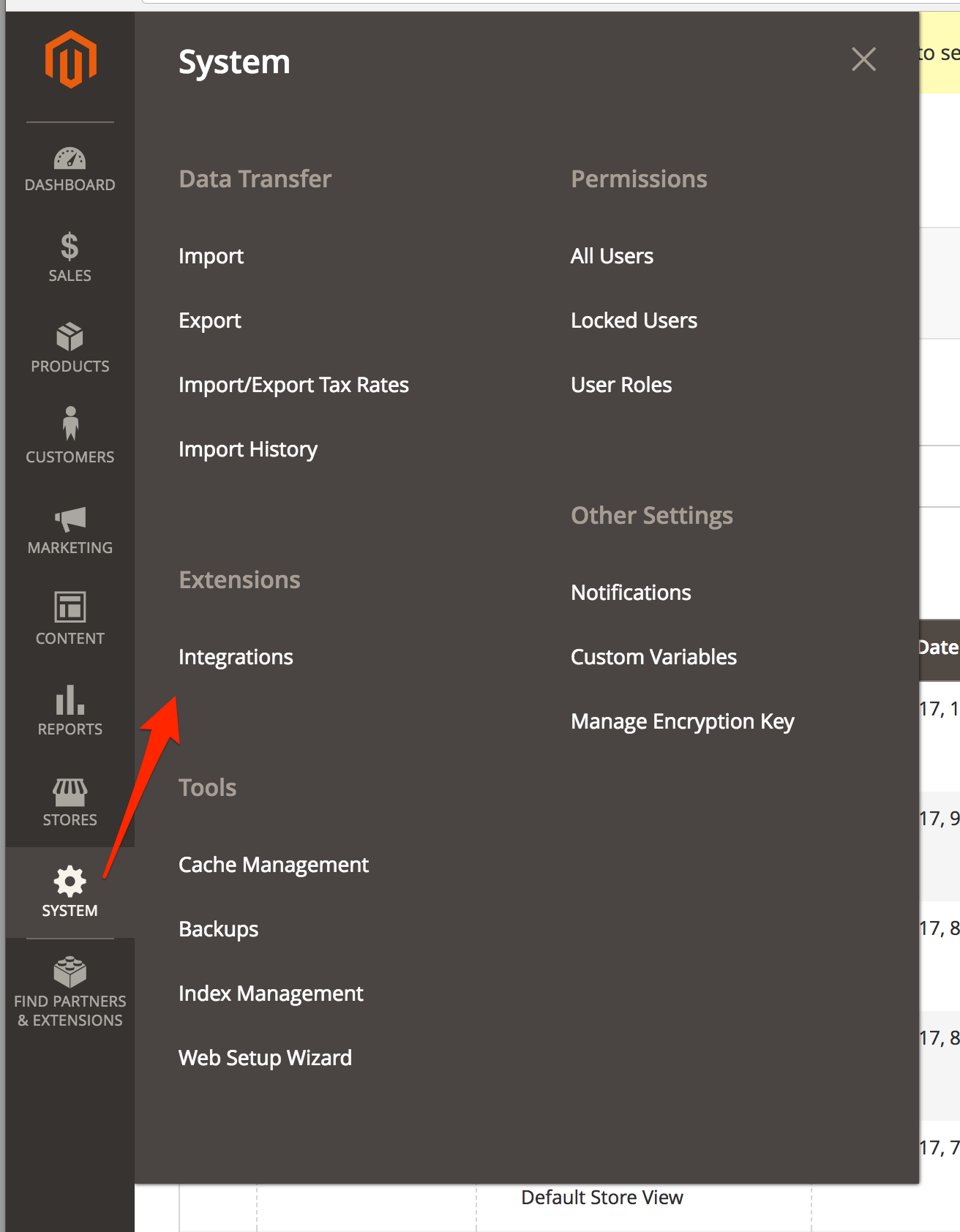 Click Add New Integration.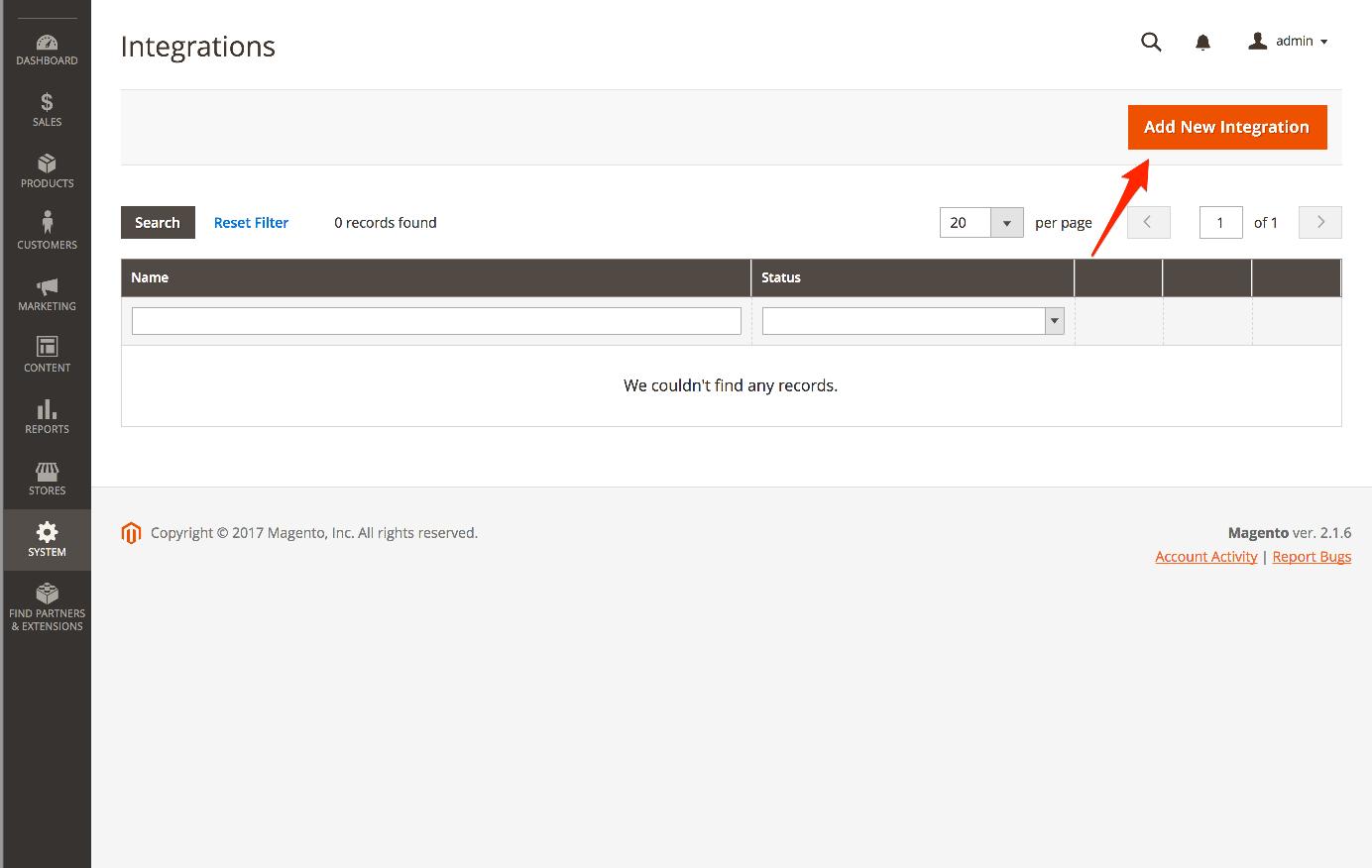 Enter Dropstream for the integration name and enter your user password.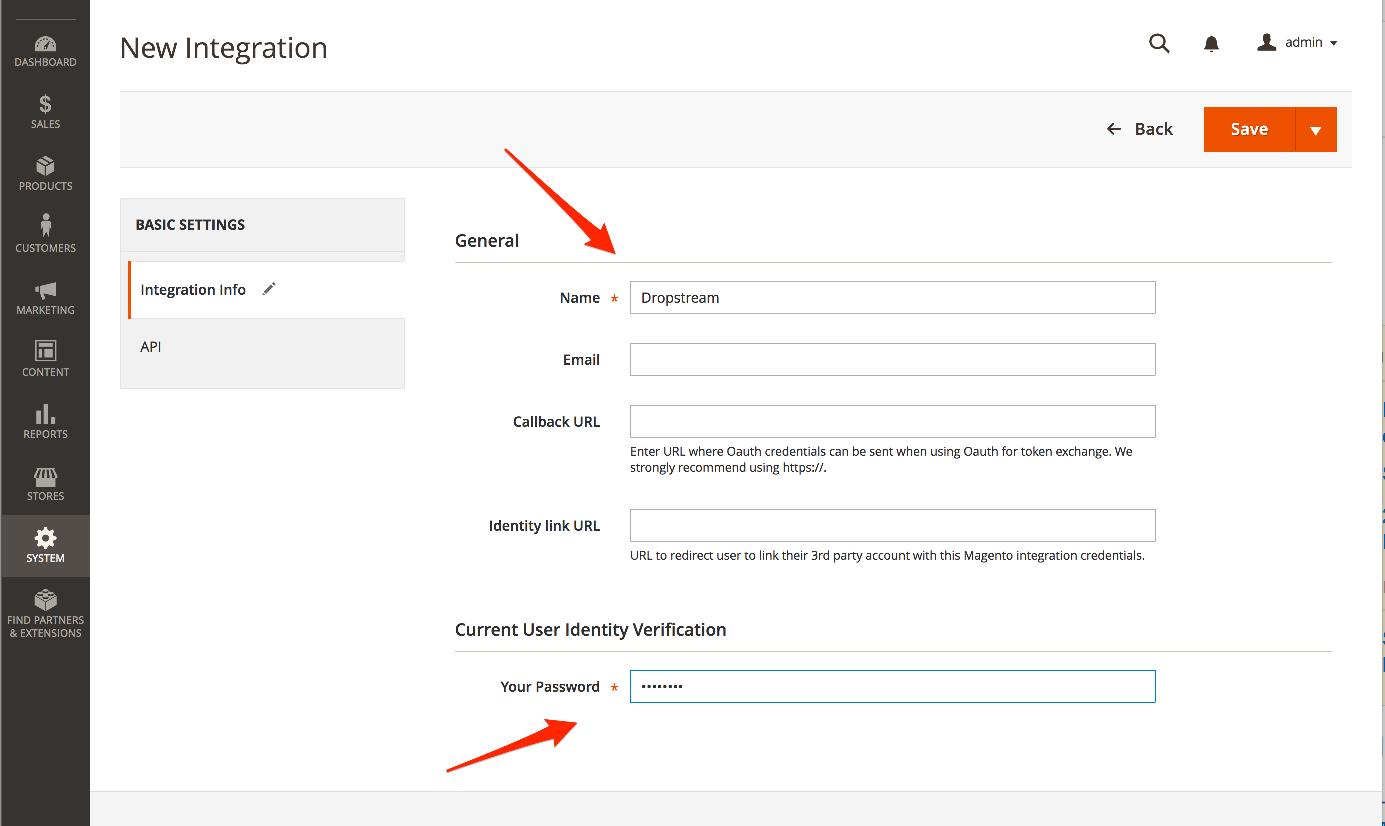 Under Available APIs, for Resource Access, select All.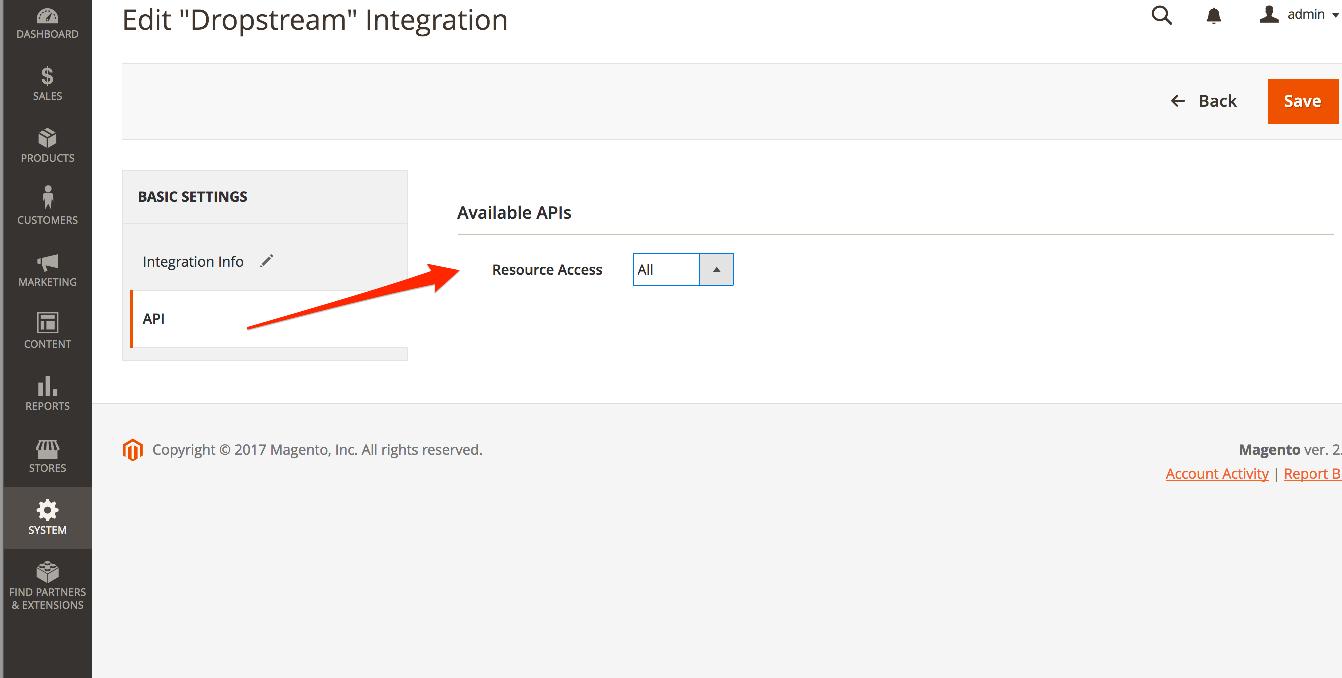 Activate the Dropstream integration.

When prompted, click Allow for API access.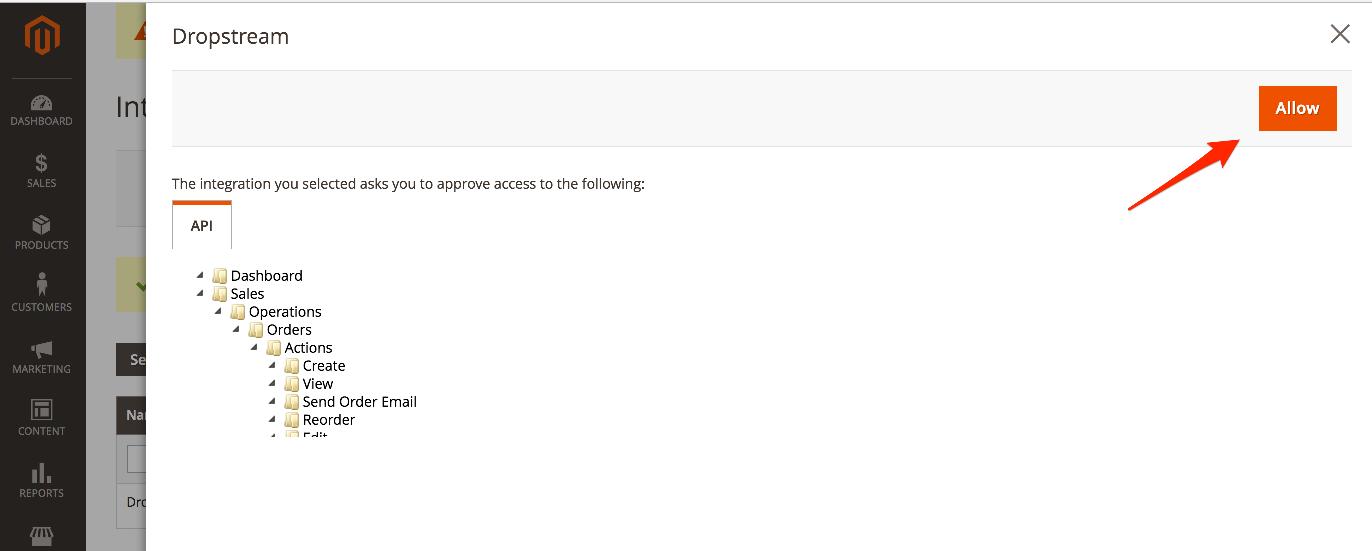 Retain the Access token to enter in DropStream.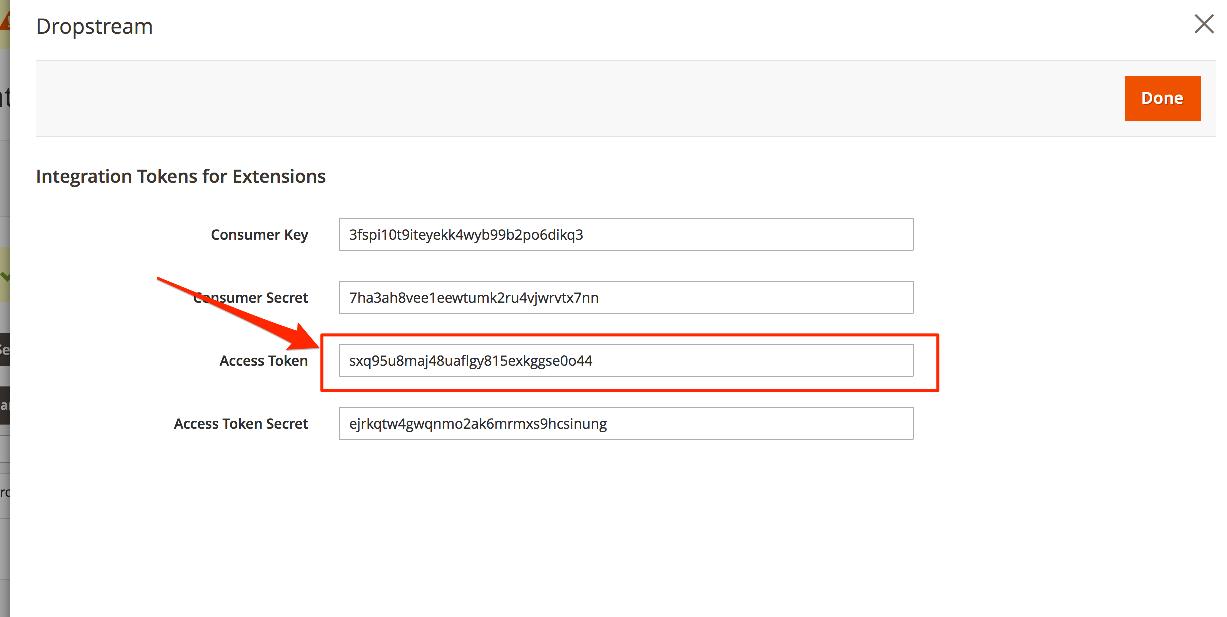 Gather Store URL
The Store URL that needs to be added to DropStream is the root URL of your Magento store.
Next: Enable API Access