In order to enable API access to VeraCore, the following API credentials must be gathered for each merchant.
VeraCore hostname (URL)
Merchant Username
Merchant Password
Gather API credentials from VeraCore
In your PMA database, go to Set-up > Web Service User Set-up. Then, create a web service user for DropStream.
Assign a user ID and password, and select the OMS DropStream can access via the web service.
Select the following web methods for DropStream to call:
AddOrder
GetOrderInfo
GetOffers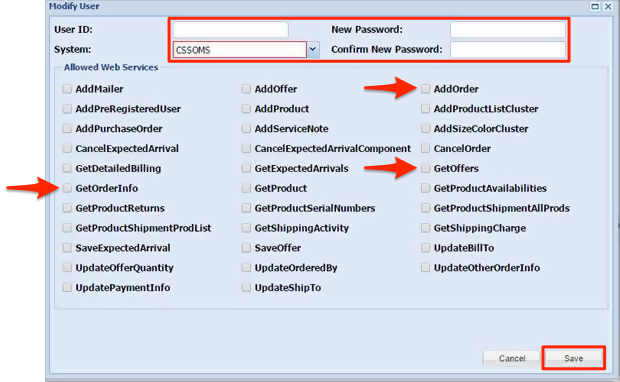 Click Save changes.
Next: Enable API Access