When setting up your DropStream warehouse connection to your fulfillment provider who uses Camelot (Excalibur) as their WMS, here are a few things to keep in mind:
Camelot has three database objects specifically for DropStream (Order In, Order Out, and Inventory Out).
When setting up a merchant in DropStream, under Advanced Options, enter the following credentials:
Trading Partner
Shipment Import Profile ID
Order Status Profile ID
Inventory Export Profile ID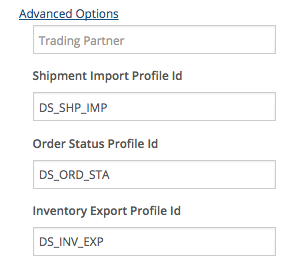 Verify that the values are identical to the settings that have been configured in Camelot:

Once you have set up your merchant in DropStream and have tested sending an order to Camelot, if you receive the following error message, you'll need to update the XMLport objects in Camelot to match the latest XMLport objects.

If you receive the following error message, contact DropStream Support at support@getdropstream.com to get a list of current DropStream IP addresses to whitelist: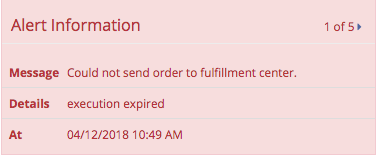 To ensure that orders can be synced, make sure that both Shipment Methods and Carrier Codes are configured.
---
Back to: Integration Overview