Stock keeping units (SKU) are merchant-defined codes that uniquely identify products in a warehouse. It is critical that the SKUs defined in eBay exactly match to the SKUs loaded into your warehouse management system (WMS).
Follow these steps to create eBay SKUs.
Log in to your eBay account. Click My eBay > Activity > Selling Manager Pro.
Click Inventory.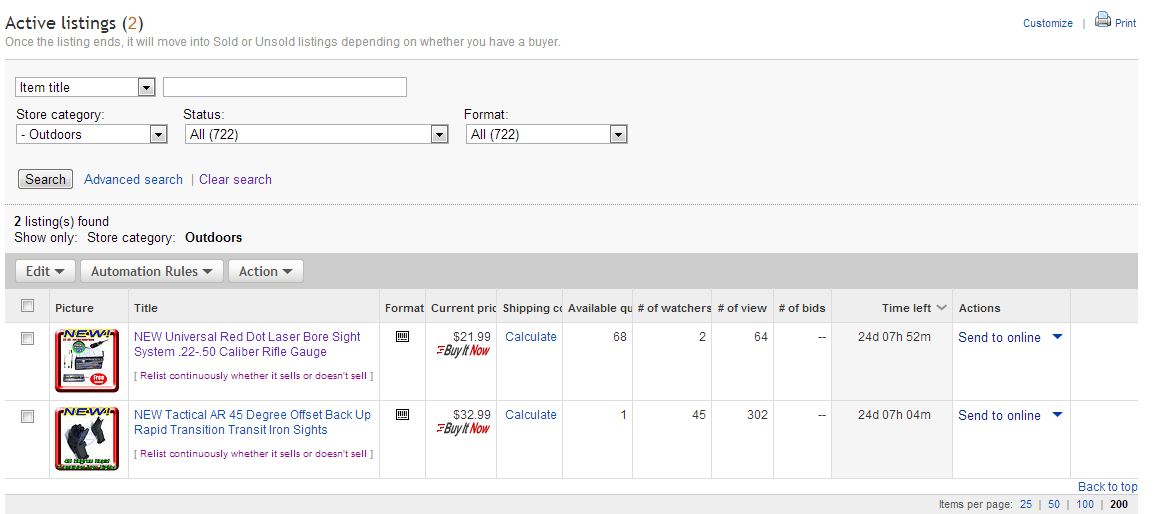 Once in your Inventory Listings you should see something similar to the screenshot below. (If you do not see the Custom Label column, click the Customize link at the top-right of the page.)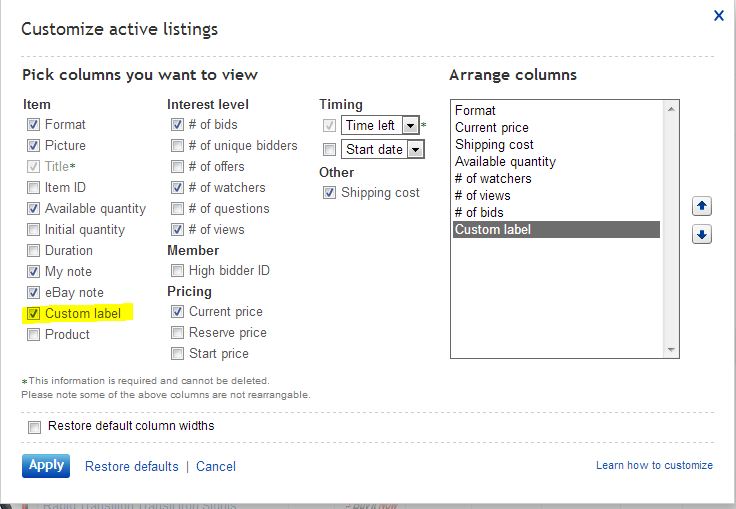 Check the Custom Label checkbox and it will be added to the list. You can change the order of how you want it to appear if you like. Click Apply
Now you should see the Custom Label column and if you click "[Add]" link, you can add your SKU that you would like to see for this product.

When your product is purchased in eBay and imported, your Custom Label will now import as your Item SKU.