The Application Programming Interface (API) allows for automated communication between connected systems. In order to automate fulfillment, API Access must be enabled. Steps include:
Gathering API credentials from eBay
In order to enable API Access, the following credentials must be gathered:
eBay user ID
eBay username
eBay password
Enter API credentials in DropStream
To enter the API credential:
Go to your eBay Store in DropStream.
Click Actions > Settings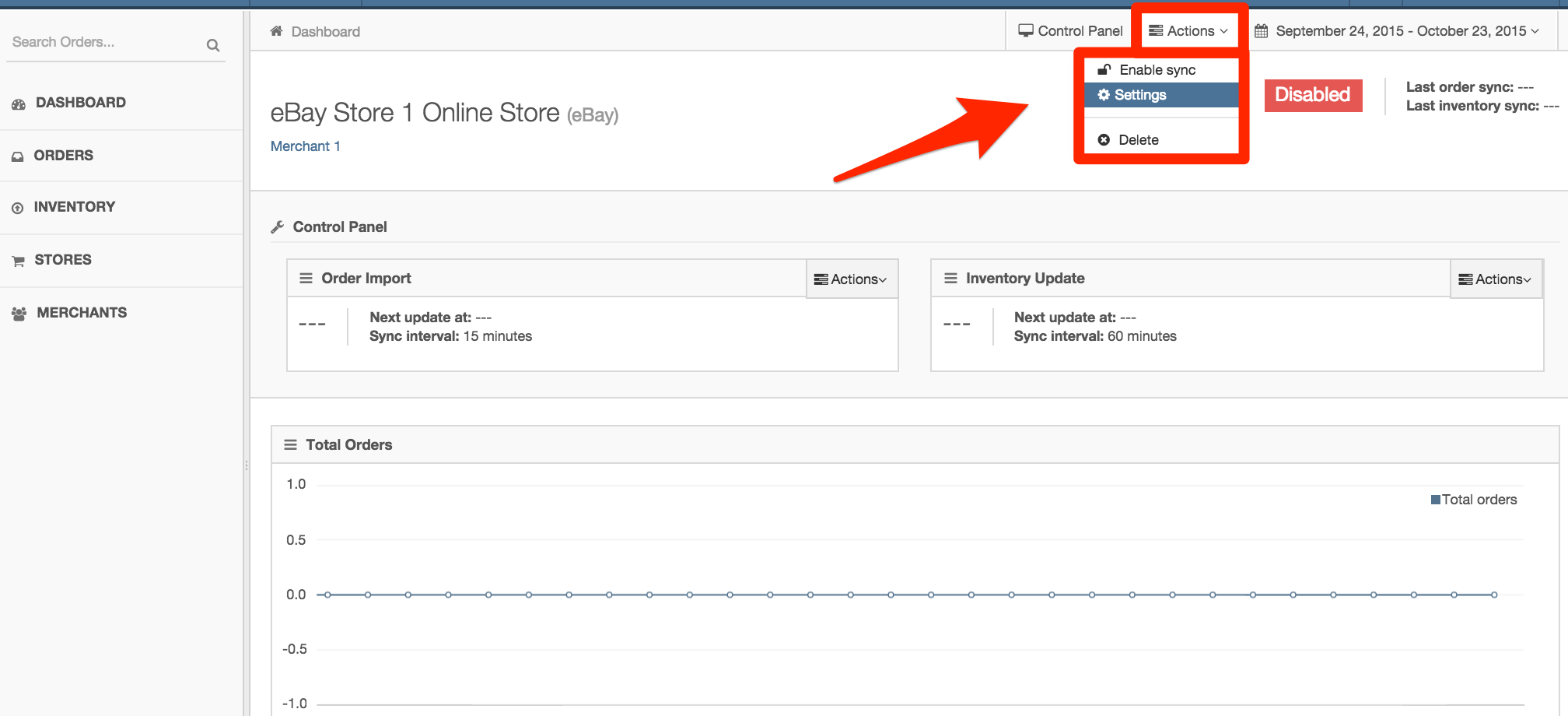 Enter API credential in Connection Details.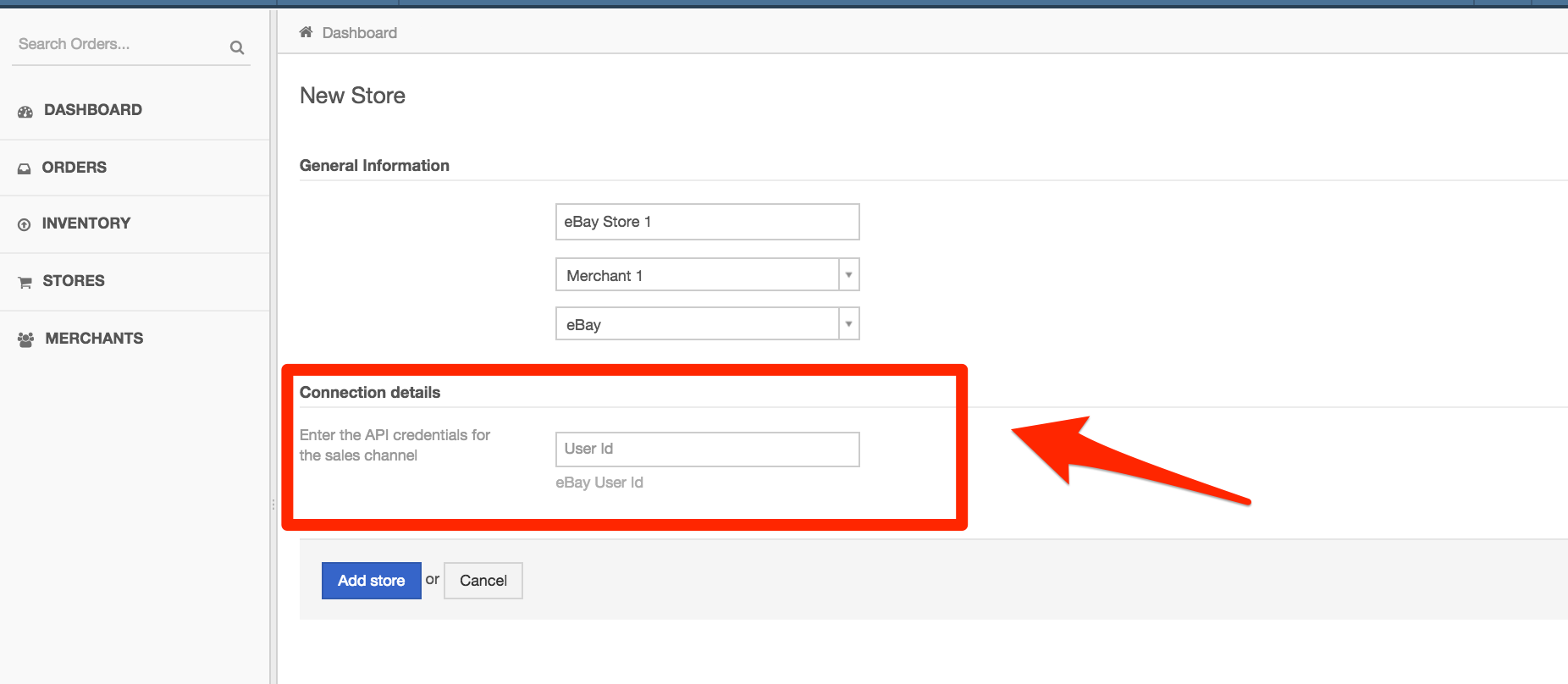 Click the Add Store / Save Changes button.
You will be directed to eBay to sign in and Authorize.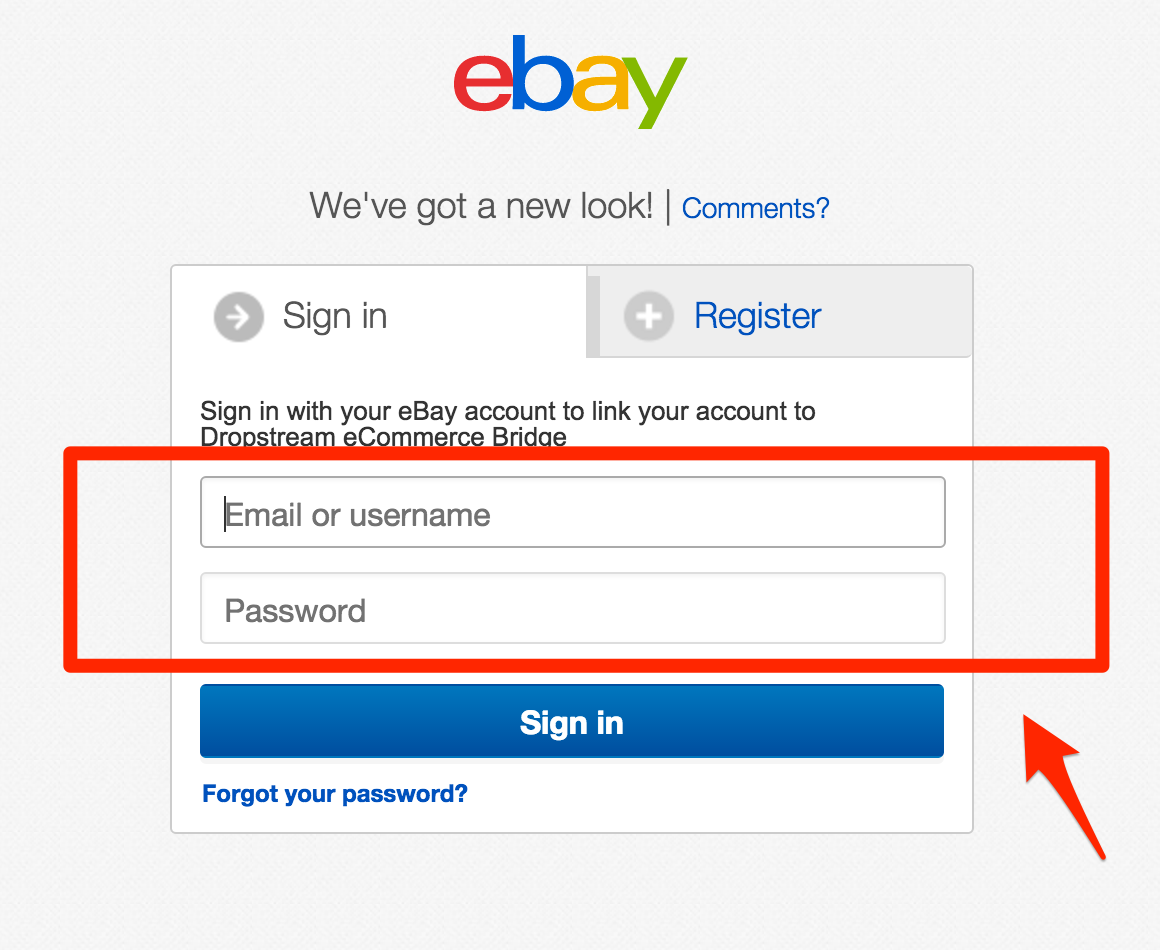 Authorize connection in eBay
Follow these steps to authorize the connection in eBay.
After entering your API credential in DropStream, you will be directed to an eBay sign-in page where you will need to add your username and password to authenticate the connection.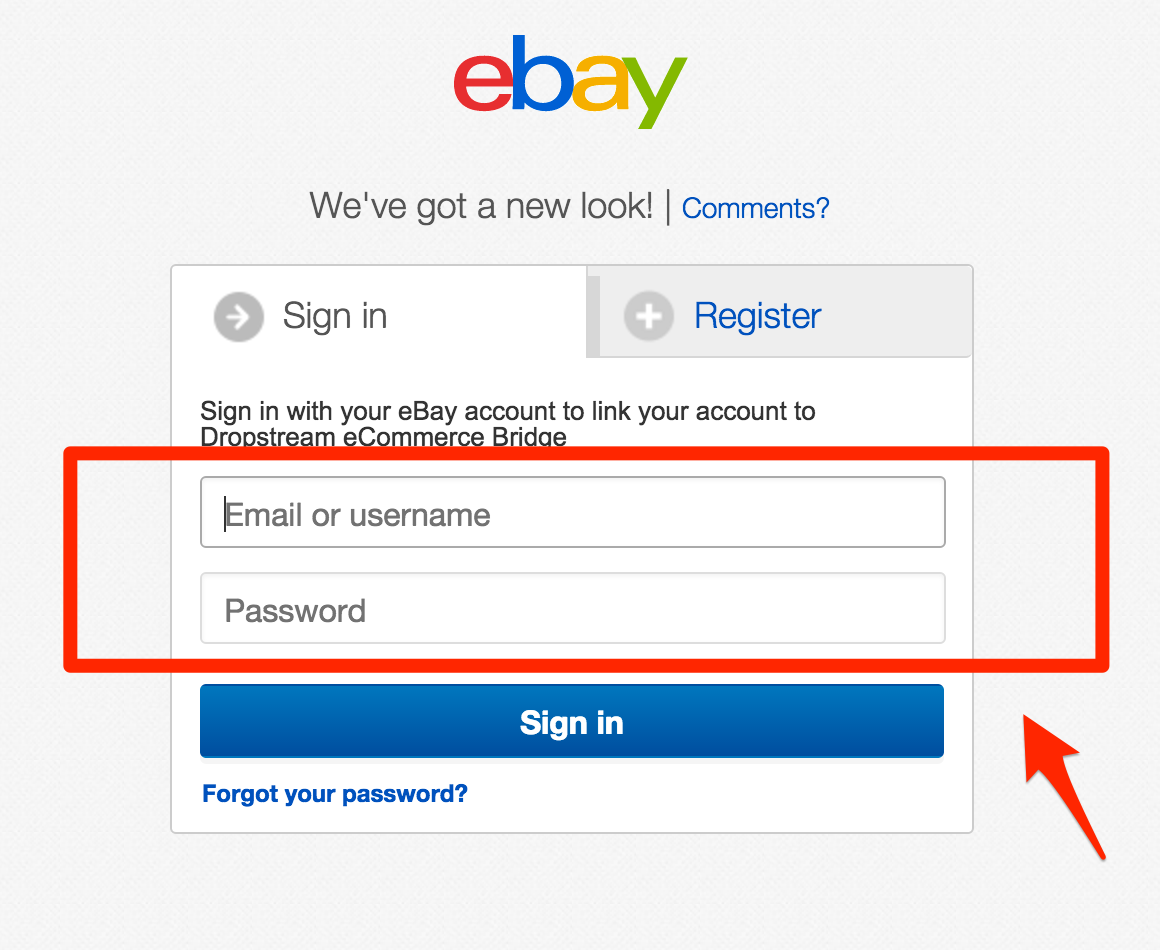 Click Sign-In
Click "I Agree". eBay will then redirect you back to DropStream.
---
NOTE: In order to track inventory, sellers are required to have a Selling Manager Pro subscription with eBay.
---