The API (Application Programming Interface) provides automated communication between connected systems. In order to enable API access, the following credentials must be gathered:
Gather API credentials in Groupon Goods
Go to GroupOn Goods: Authorization ​ (opens in a new tab).
Click the "here" link to generate an access token.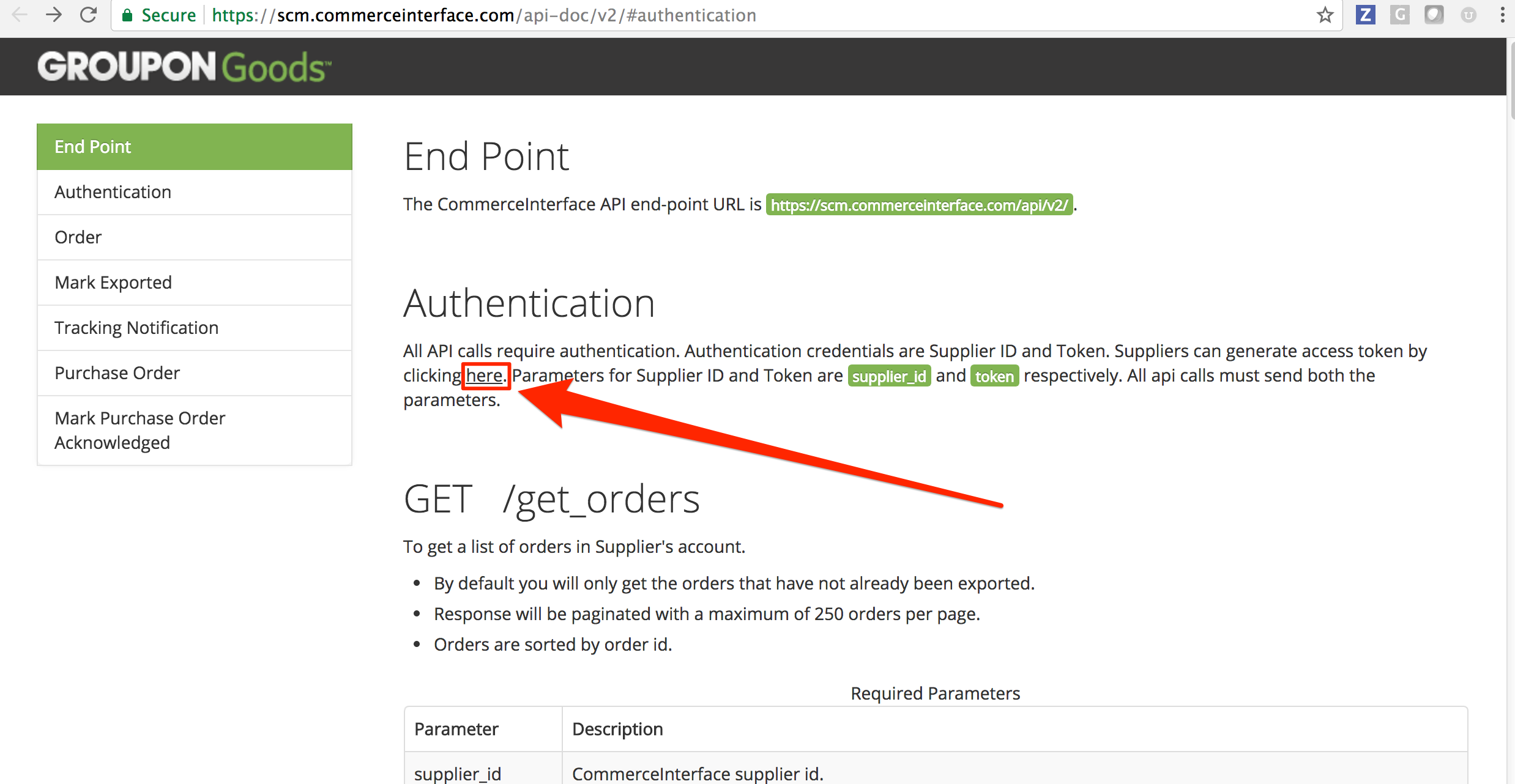 Select your country.
Log in to your Groupon Goods account.
Retain the displayed supplier_id and token.
Next: Enable API Access