When DropStream encounters an error that might affect the flow of your orders, shipments, or inventory, it checks the account's Alert Policy settings, and sends an email to any recipients configured to receive an alert.
The email shows general information about the Violation, for example: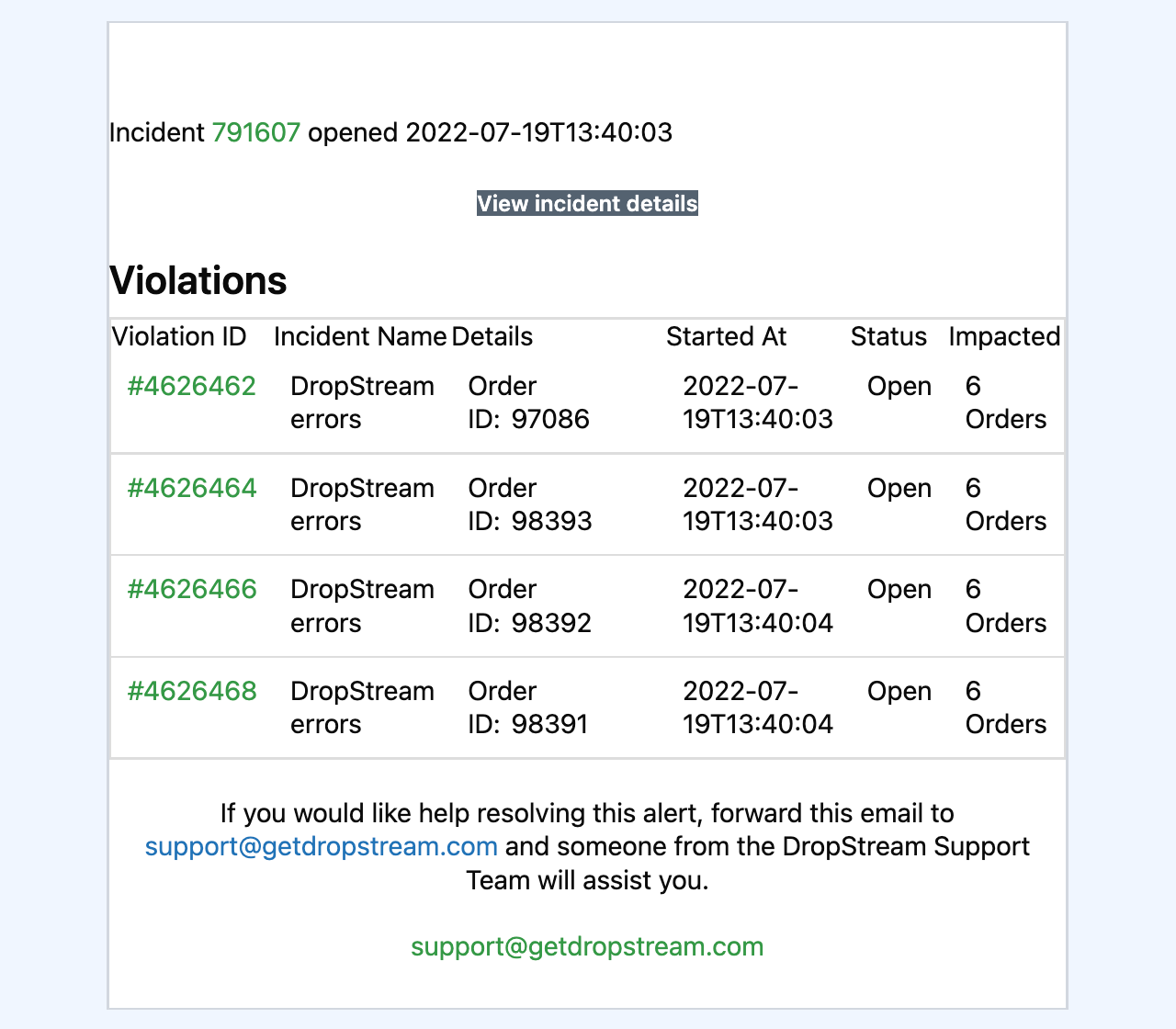 You can click the Violation ID to view a summary in DropStream: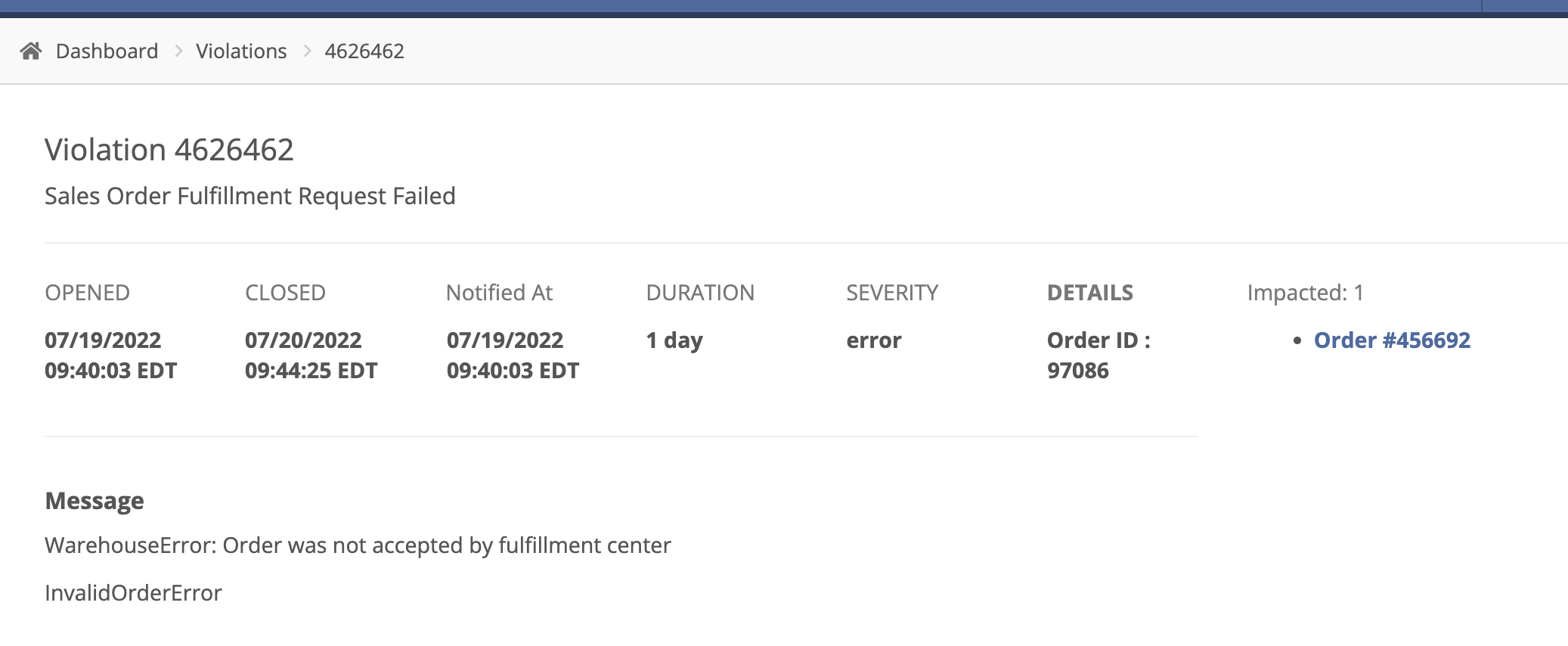 Under Impacted, this summary includes a link to a specific order that was affected. Click this link to view the order:

The first error message ("Order was not accepted by fulfillment center") is from DropStream. This indicates that DropStream tried to send the order to the warehouse, but it was rejected.
The second error message ("...Must add item ES03") is from the warehouse. This indicates that the SKU "ES03" on the order is not properly defined in the WMS.
After the problem is resolved in the WMS, you can Reprocess the order from the Actions menu on the order page, to try and send the order to the warehouse again.
Note that it's not always clear how to resolve a Violation. If you're not sure, or require assistance, forward the alert email to DropStream support at support@getdropstream.com, and our team will help troubleshoot and resolve the issue.