In your Store's Import Settings, you can configure the following options for importing Shopify orders:
Partial fulfillments - Enable the import of partially-fulfilled orders, including digital products such as Gift Cards.
Financial Status Import Options - Specify one or more Financial Statuses for import
Accept orders after - Specify the lookback date (a date in the past after which matching orders should be imported).
Note: Shopify's maximum lookback period is 60 days. Orders older than 60 days cannot be imported.
In your DropStream Dashboard, click Stores.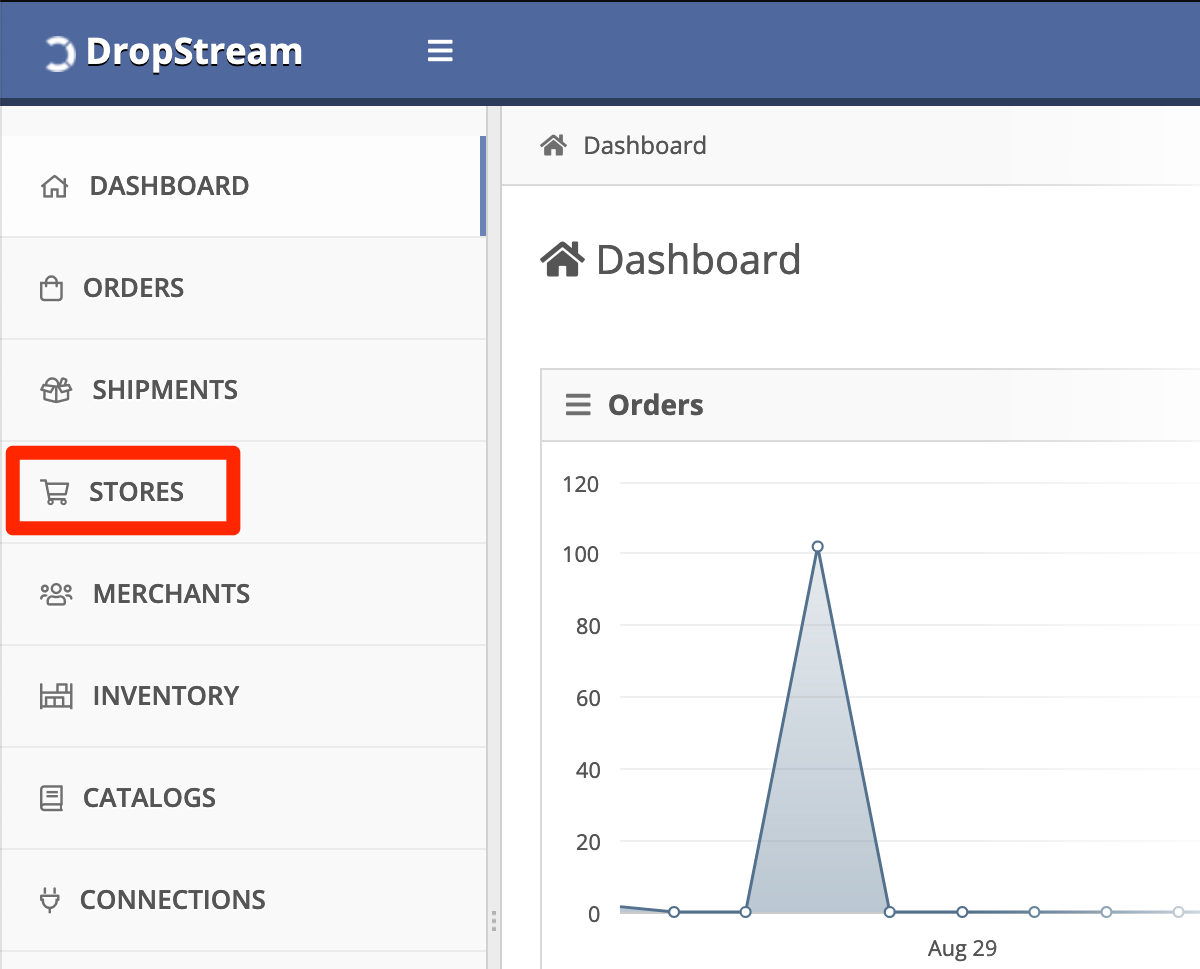 Click the name of your Shopify store.
In the Import settings section, the following settings are available:
Include Partial Fulfillments
To import partially-fulfilled orders (with status Partial), check the box for Include partial fulfillments.
Note: This option must be enabled to import orders for digital products such as Gift Cards. For details, see Gift Card and Virtual Product orders in Shopify.
Financial Status Import Options
To specify one or more Financial Statuses to be imported, click the Financial Status Import Options field.
In the dropdown menu, select one of the following financial statuses:
Pending
Authorized
Partially Paid
Partially Refunded
Refunded
Voided
Repeat this step for any additional statuses you want to import. To remove a status, click the X next to its name.
Accept Orders After
To define the lookback date, click the date in the Accept orders after field.
Select a lookback date within the past 60 days, and click Apply.
Save changes
When you're finished, click Save changes.
Next: Include Duplicate SKUs