DropStream is a cloud-hosted integration platform used by third-party logistics providers and fulfillment warehouses to automate order fulfillment workflows.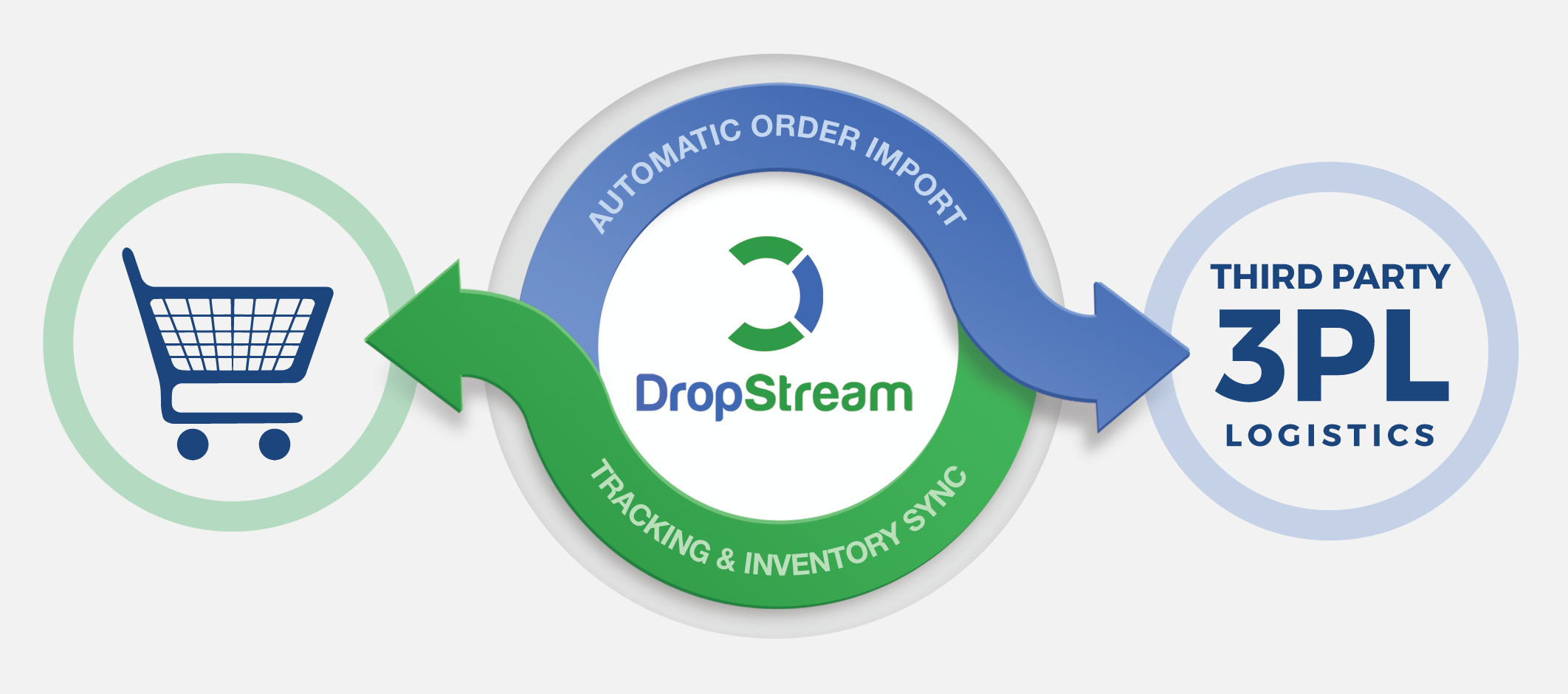 Automated order fulfillment workflows replace error prone and redundant manual processes, simplifying order fulfillment and saving time at the fulfillment warehouse.
DropStream imports eCommerce orders into your warehouse management system (WMS), and exports tracking numbers to online shopping carts:
Orders are automatically imported to your WMS every 15 minutes.
When packages are shipped, tracking numbers are automatically sent to the online shopping cart. This also closes the order and notifies the shopper that their package is on the way.
Every 60 minutes, inventory sync automatically updates the shopping cart with inventory levels from the fulfillment warehouse.
The warehouse personnel can log in to the DropStream platform, add and monitor their eCommerce integrations and track orders during the fulfillment process.
DropStream provides a network of over 60 pre-built shopping cart integrations, marketplace integrations and ERP integrations.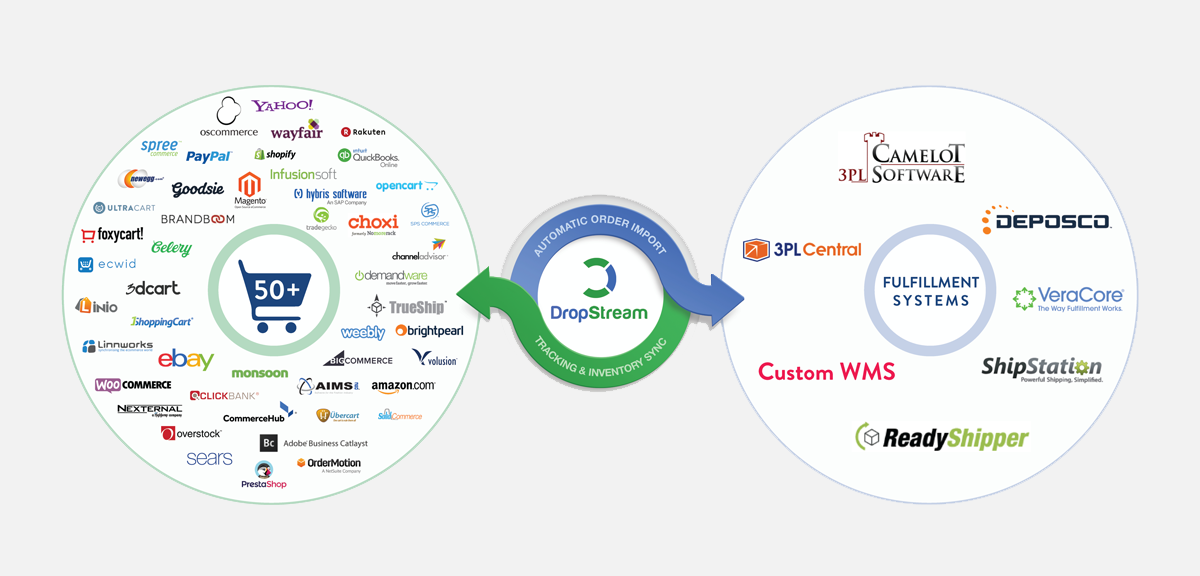 We add new integrations regularly, based on customer request. If you do not see your desired eCommerce integration, please contact us to request integration.