Follow these steps to configure your Datex warehouse in DropStream.
In your DropStream Dashboard, click Merchants.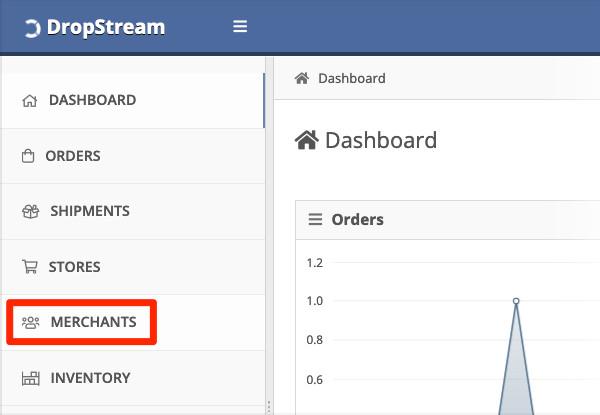 Click the name of the merchant to edit.
For Connection details, enter the following credentials:
FTP Connection String: The FTP connection details of the warehouse, in the form "protocol://username:password@domain:port". For example, sftp://user:pass@myhost.com:22. If you're not sure, contact Datex to confirm your FTP connection string.
Project Lookup Code: Enter exactly as provided by Datex.
Warehouse ID: Enter exactly as provided by Datex.
Shipping Terms: Select one of PrePaid, ThirdParty, or Collect.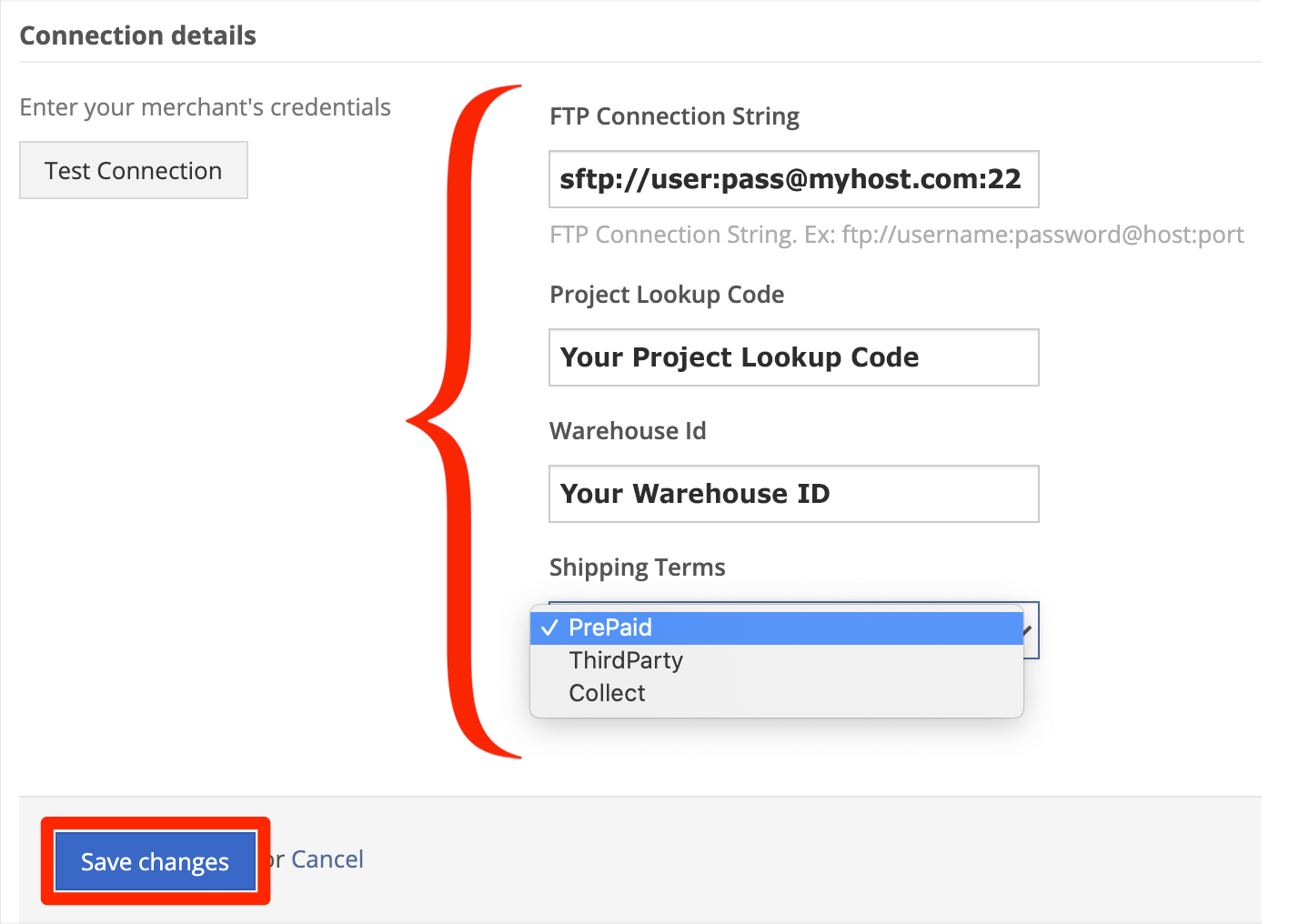 Click Save Changes.