If you designate a specific warehouse in your Brightpearl connection, DropStream will import orders for that warehouse only.
Gather Warehouse Name from Brightpearl
In Brightpearl, click Products > Warehouses.
Retain the desired Warehouse Name.
Enter Warehouse Name in DropStream
In your DropStream Dashboard, click Stores.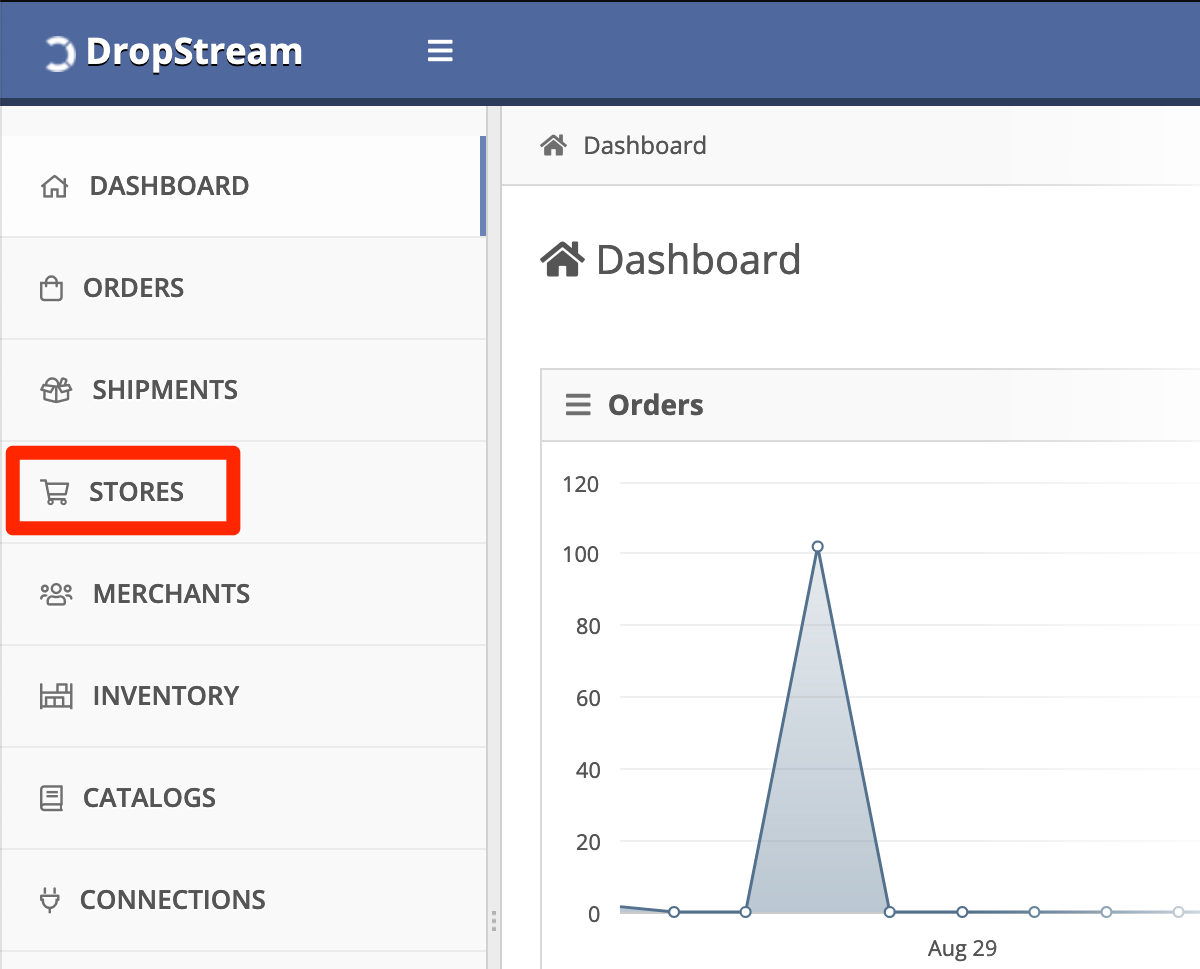 Click the name of your Brightpearl store.
In Connection details, enter the designated Warehouse Name.
Click Save changes.
Next: Review Order Status