DropStream offers several options for your ShipStation store. To view or modify your store options:
In your DropStream Dashboard, click Stores.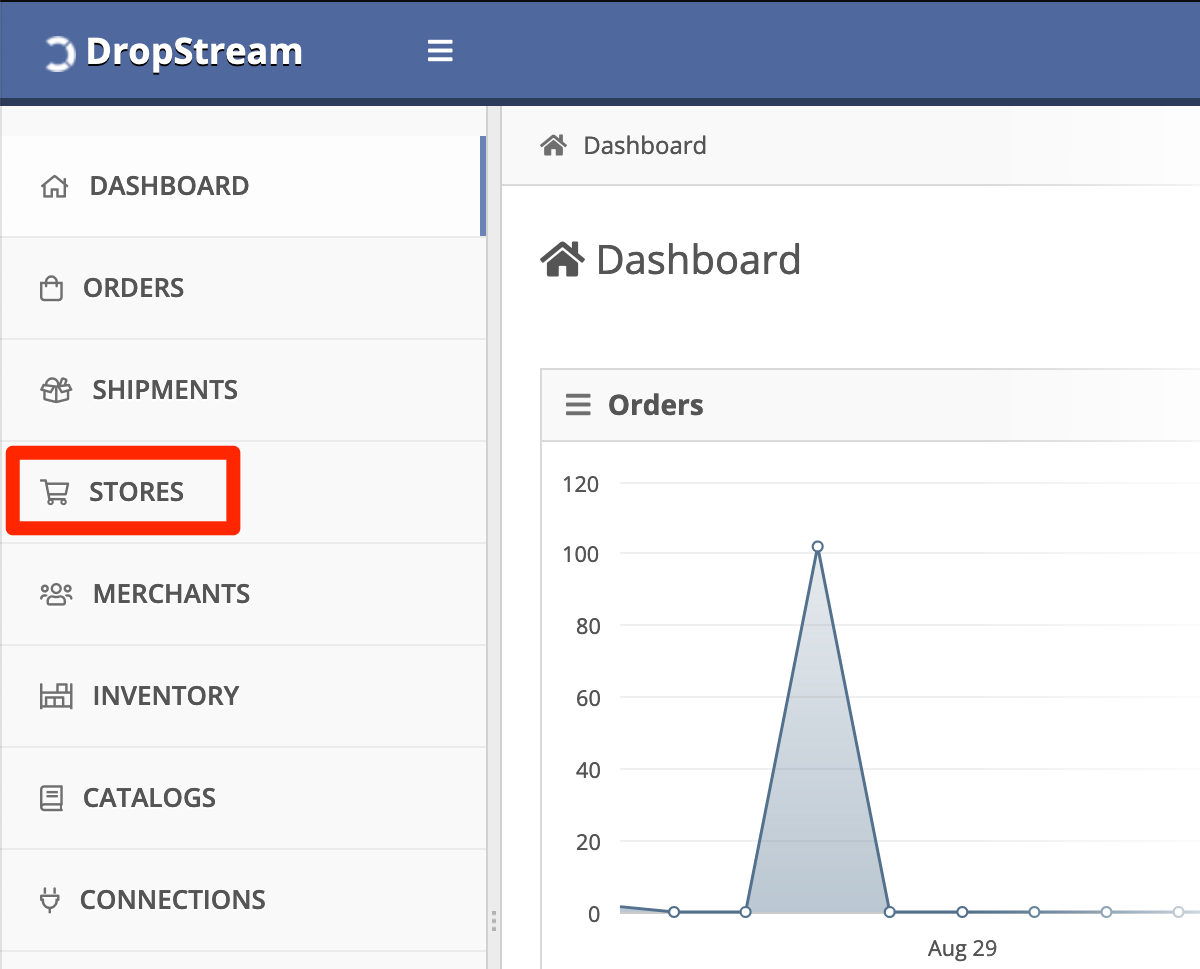 Click the name of your ShipStation store.
In Connection details, the following options are available:
Use Original Request Shipping Description - Select this option to override the shipping option configured in ShipStation, and instead use the shipping description from the connected sales platform (e.g., Shopify, Magento, etc.)
Notify Customer - Select this option to set the notifyCustomer option in the ShipStation API to true. If selected, ShipStation will send a shipment email to the customer when the shipping information is uploaded to ShipStation.
Notify Sales Channel - Select this option to set the notifySalesChannel option in the ShipStation API to true. This option sends notification to the connected sales platform that shipping information has been uploaded to ShipStation.
Order Tags - If order tags are specified, only orders with those tags are imported.
Order Acknowledgement Tag - If specified, these tags are applied to an order when it is imported.
When you're done, click Save changes.
---
Back to: Integration Overview