The Application Programming Interface (API) allows for automated communication between connected systems. In order to automate fulfillment, API Access must be enabled.

The following steps are required to enable API Access to your NuORDER store:
  
Gathering API Credentials from NuORDER

Entering API Credentials in DropStream
 
Gathering API Credentials from NuORDER

The following credentials will be needed to enable API Access:

1. Application Type (Wholesale or Retail)
2. Consumer Key
3. Consumer Secret Key​
 
The Consumer Key and Consumer Secret Key can be found by going to your NuORDER account and navigating to Admin API Management.
Once you have the Consumer Key and the Consumer Secret Key, email support@getdropstream.com with these credentials. Support will make a manual API call to NuORDER.
4. Token
5. Token Secret
 
Once Support has made the call to your NuORDER store, you will need to approve the external application which will appear as PB_DEV or Dropstream. Once approved you'll see the Token and Token Secret.
6. OAuth Verifier

See NuORDER - Gathering API Credentials for full details.

**Once you have gathered the Consumer Key and Consumer Secret Key, add the store and email Support that the store has been added. You'll be able to leave the Token and Token Secret empty upon initially adding the store. 

Entering API Credentials in DropStream when adding your NuORDER store

To add the store and enter the API credentials:
 
1. Click Stores and then from the Stores Dashboard click +Add Store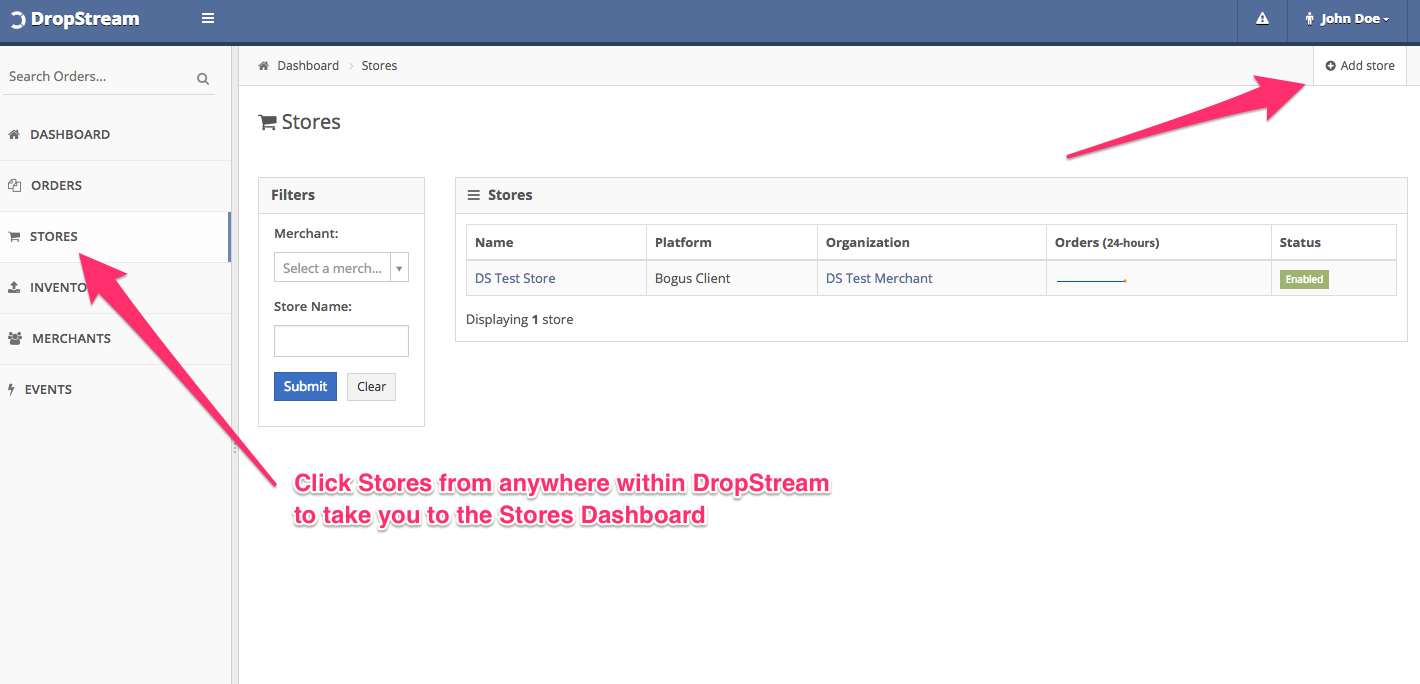 2. Enter the name of the store, select the merchant the store will be associated with, and select NuORDER as the platform.

3. The API Credentials fields will appear once you've selected the NuORDER platform. You'll now enter your NuORDER Consumer Key and Consumer Secret Key, leaving the Token and Token Secret empty: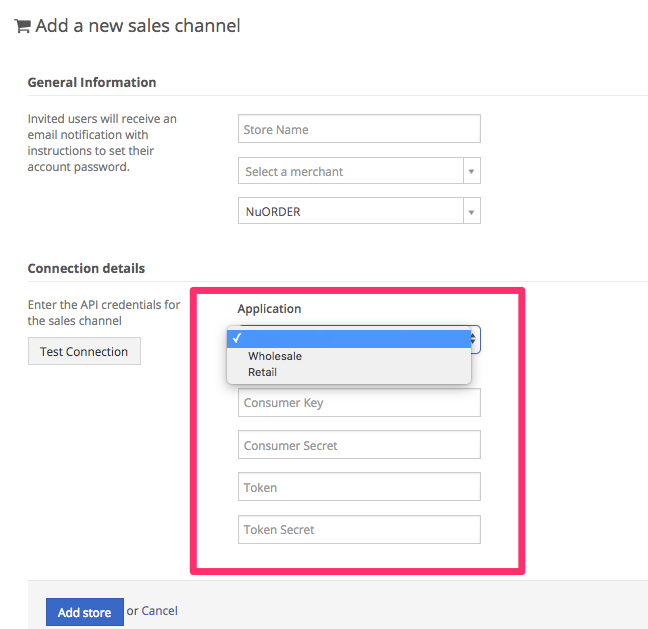 4. Click Add Store and email support@getdropstream.com.  

5. Once Support has made the establish API call to your NuORDER store and you've accepted the external application trying to connect, a pop-up will appear that states, "Provide the following verification code to the external application: ...". Email the verficiation code to support@getdropstream.com

6. Next, gather the Token and Token Secret from NuORDER and enter these values in your store's settings.

6. Click Save Changes