View an Order's Shipping Description
To find the shipping description for a specific order:
In your DropStream Dashboard, click Orders.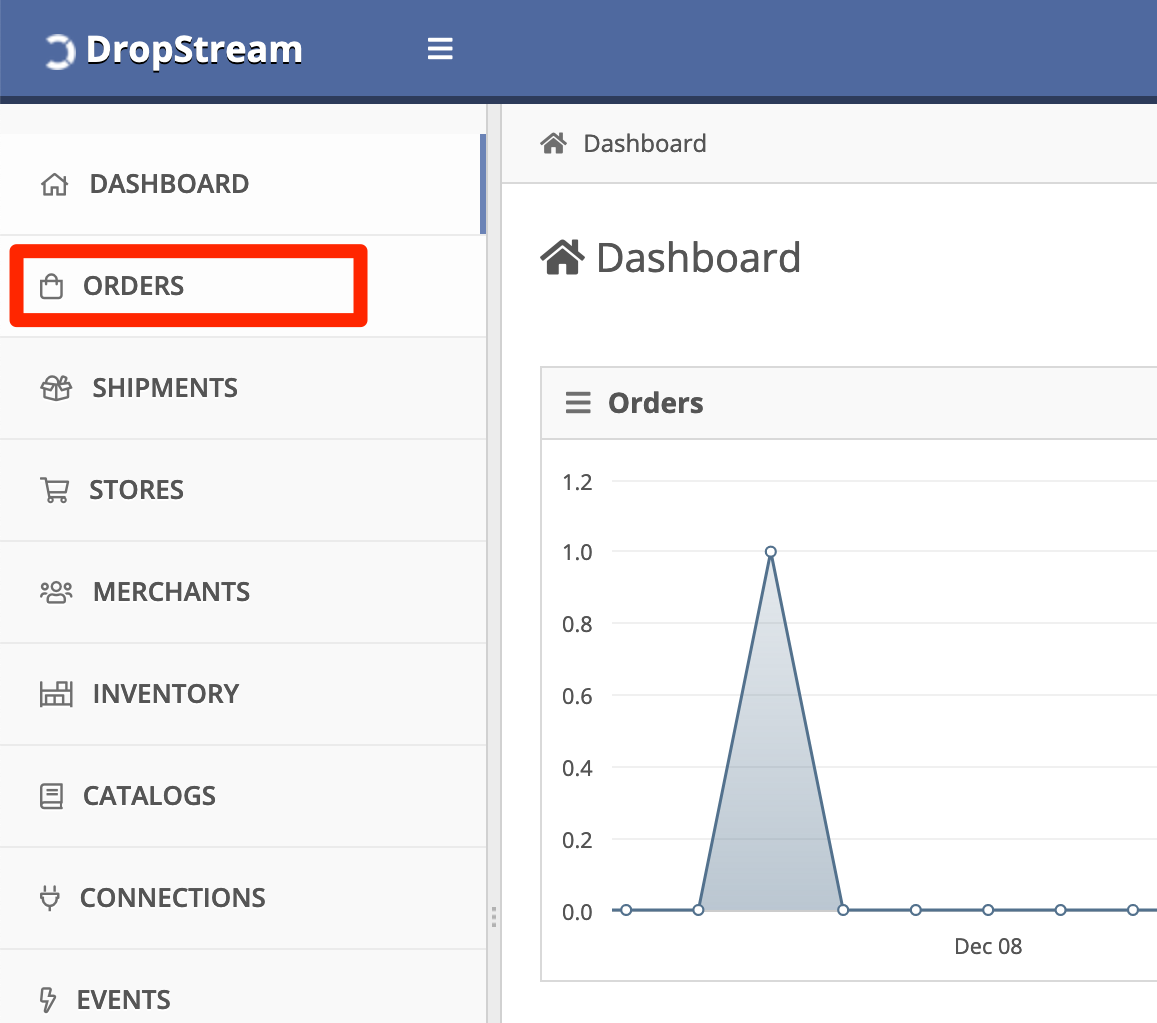 To locate a specific order, use the Search/Filter orders bar.
For more about how to find specific orders, see:

When you locate the Order, click its External ID (order number).

On the right side of the Order view, under Sales Order Details, you'll find the Shipping description.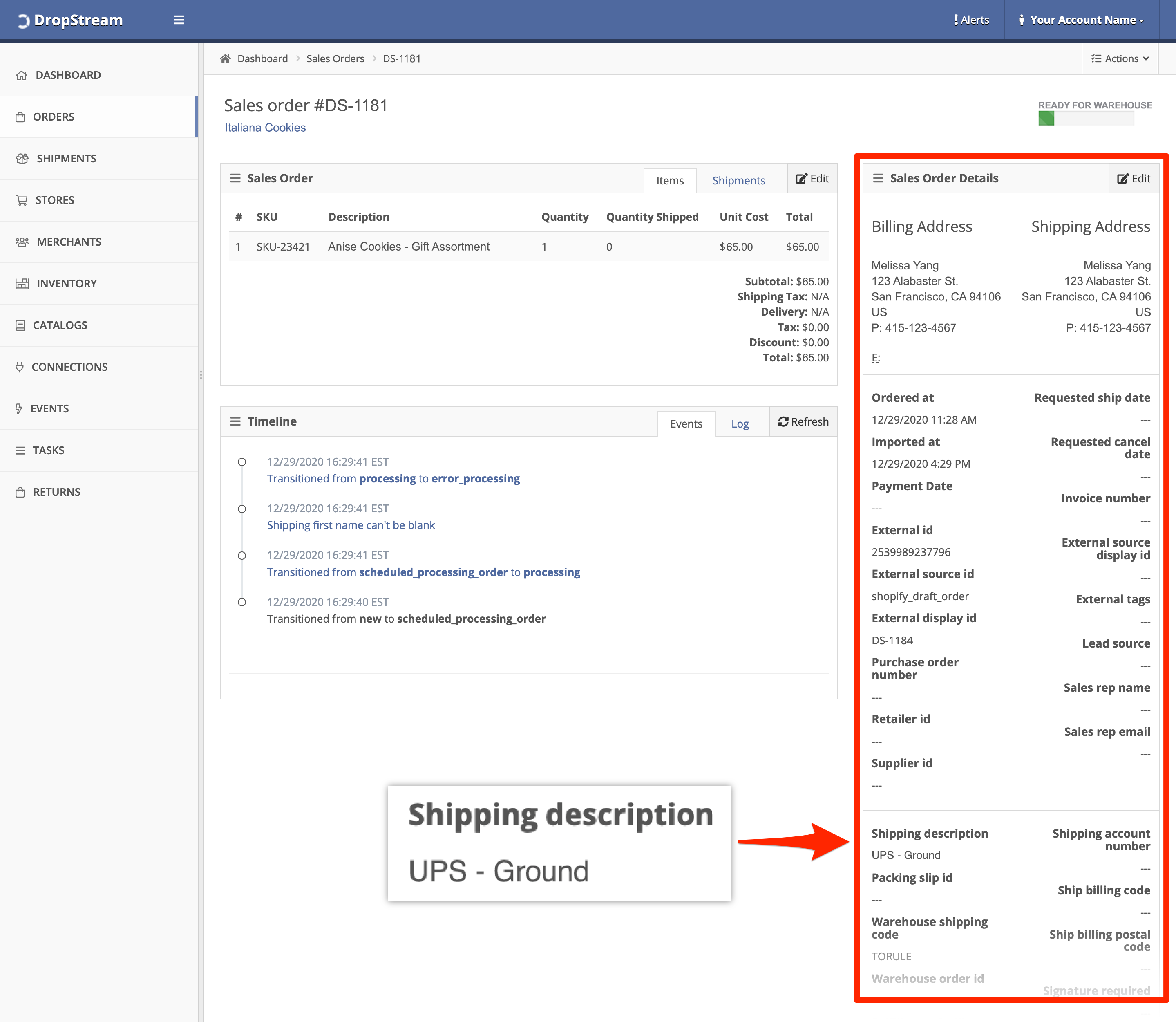 View all available shipping descriptions
The shipping descriptions available to you are dependent on your eCommerce platform. For specific information, select your platform in the DropStream Integrations Help Center, and view the instructions for how to Gather Shipping Methods.
If the methods you need are not listed, or you have additional questions (some platforms support custom shipping methods, for example), email DropStream support.