To allow access to your ClickFunnels Webhook, :
1. Go to the "Settings" tab inside of the funnel, as shown here:


2. Scroll down to the middle of the Settings page, until you find the webhooks area and click on "Manage Your Funnel Webhooks":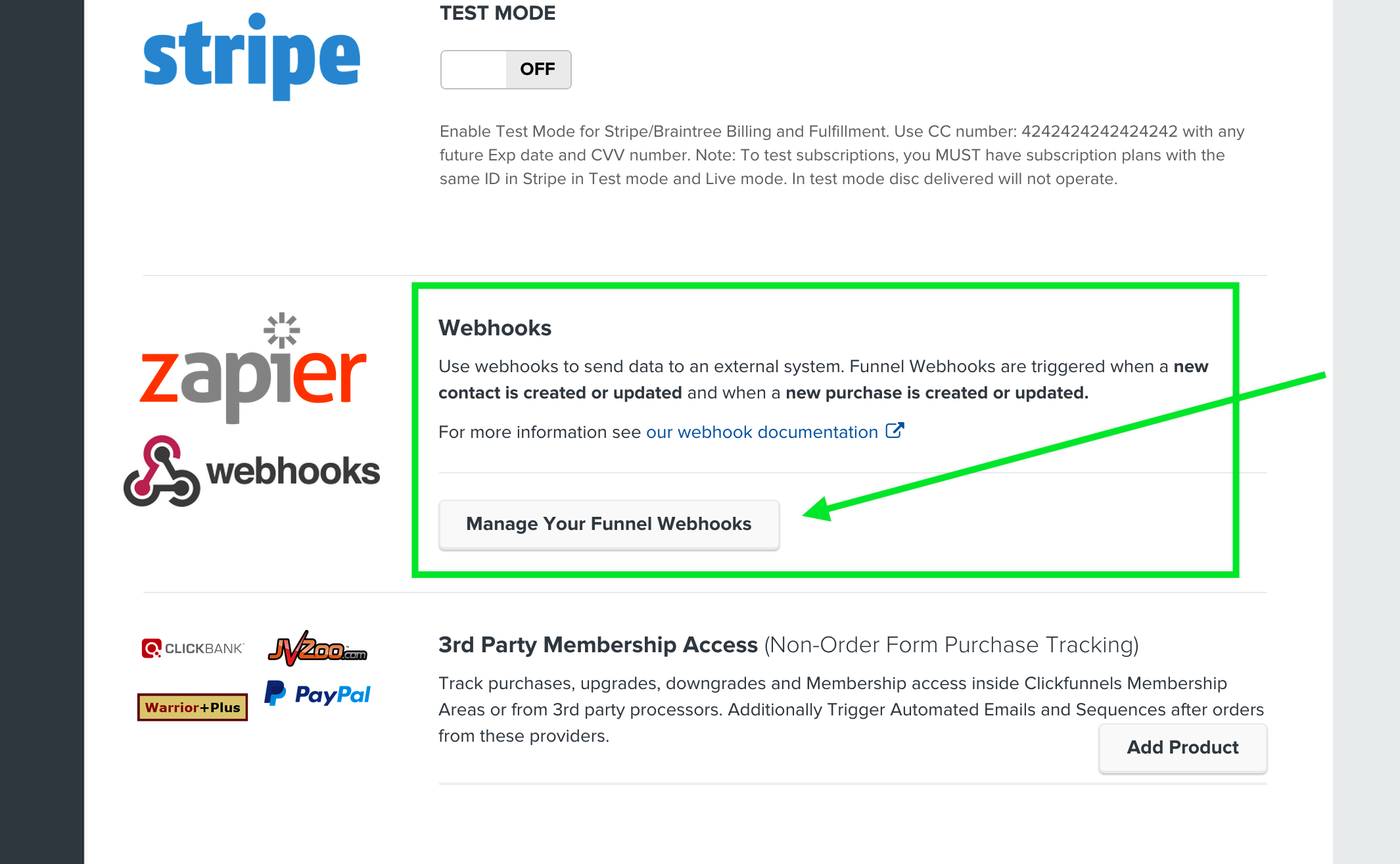 3. Click on "New Webhook"...


4. This next page should give your developer enough information to be able to work with our webhooks feature...