Follow these steps to create a ClickFunnels webhook for DropStream.
Log in to ClickFunnels. In your Funnel, click Settings.

Scroll down to the middle of the Settings page. In the Webhooks area, click Manage Your Funnel Webhooks.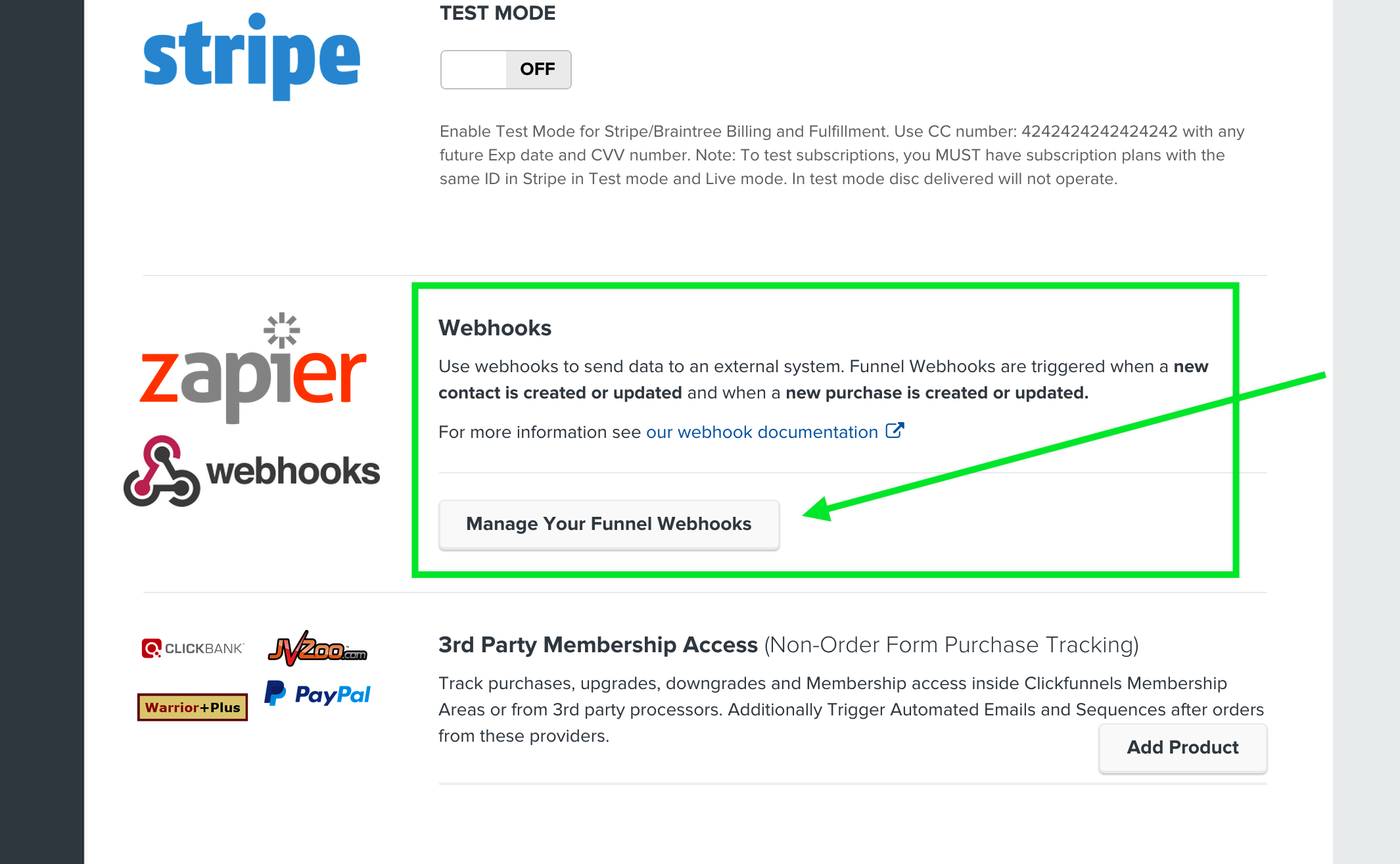 Click New Webhook.

The information on the next page provides all the necessary information for configuring your ClickFunnels webhook in DropStream.