The Application Programming Interface (API) allows for automated communication between connected systems. In order to automate fulfillment, API Access must be enabled.
The following steps are required to enable API Access when creating a Linnworks store:
You will need the main Linnworks username and password associated with the customer's Linnworks account to grant API access.​
1. Go to your Stores dashboard and click +Add store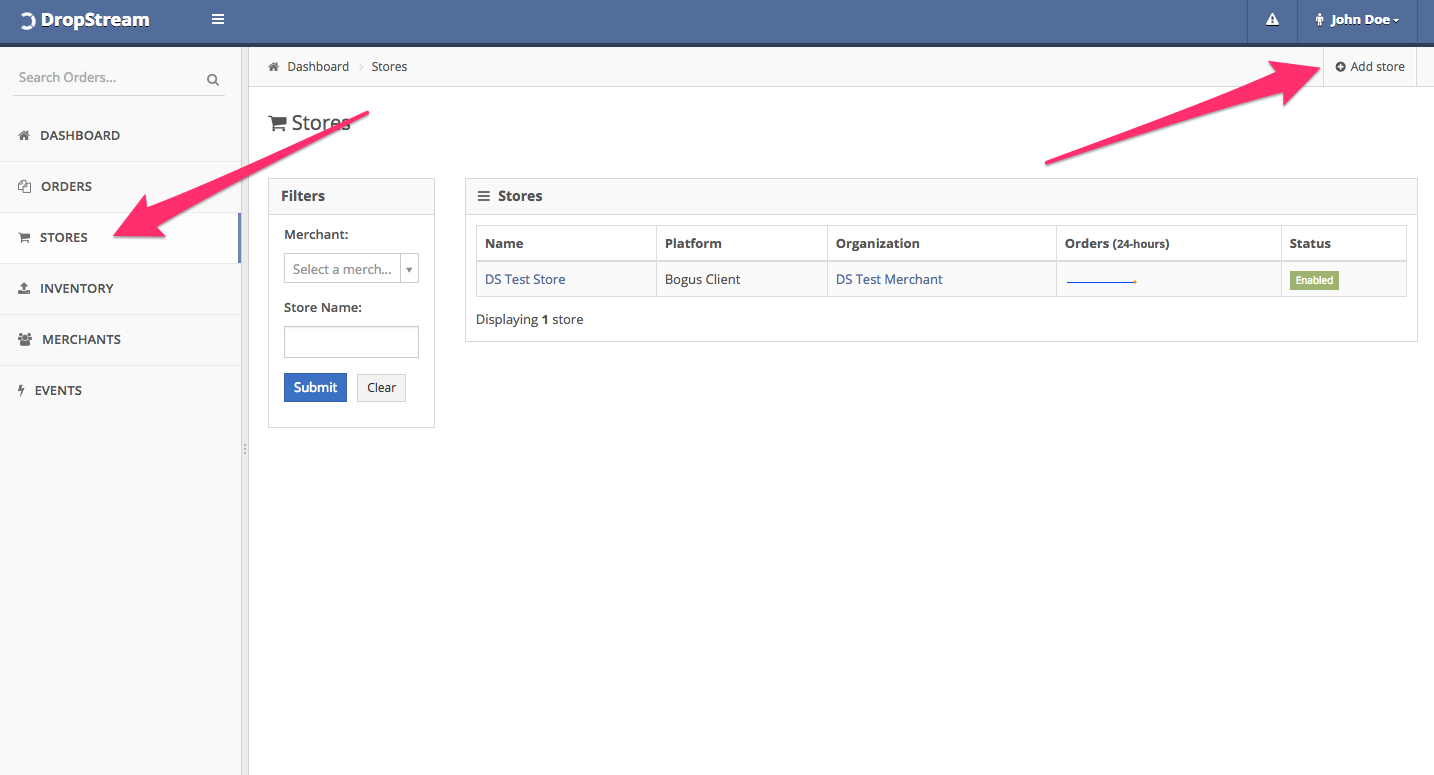 2. Enter the store name, select the merchant and select Linnworks as the platform. Next click +Add store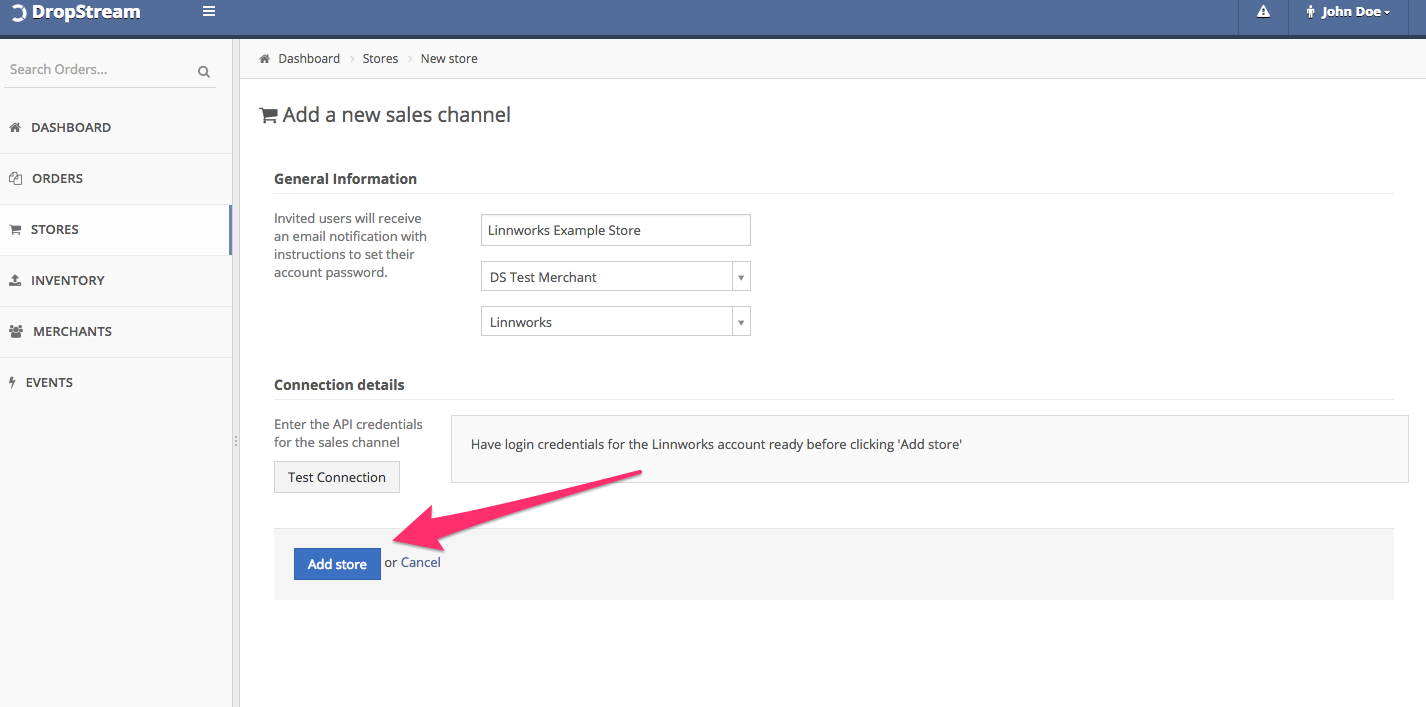 3. You will be redirected to http://apps.linnworks.net/ and prompted to enter a Linnworks email and password in order to authorize API access to Linnworks by DropStream. Linnworks requires you to use the main Linnworks email address password associated with the account in order to grant API access.​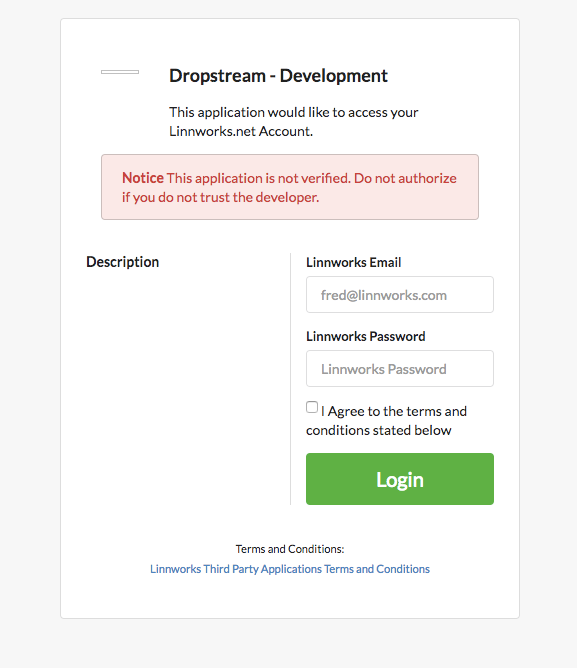 4. You will be redirected back to DropStream. The connection is now established. It is not required, but you can enter the desired fulfillment center.
5. Click blue Add Store / Save Changes button