The Application Programming Interface (API) allows for automated communication between connected systems. In order to automate fulfillment, API Access must be enabled.
Note: The Walmart Drop Ship Vendor and Walmart Marketplace APIs are two separate APIs requiring different API credentials.
If you need to utilize the Walmart Marketplace connection, please see the suite of Support articles here: Walmart Marketplace.
Before you can share your Walmart API credentials with DropStream, you will first need to retrieve them from Walmart Developer Center.
You or your account manager can then enter the API credentials in DropStream in one of the two ways:
When you are initially setting up a new store with Connection Wizard.
When you are editing a pre-existing store.
To input your API credentials during store setup, follow the Connection Wizard instructions detailed in our Quickstart. API credentials (Client ID and Client Secret) can be entered during Step 4: Store Setup under Connection details: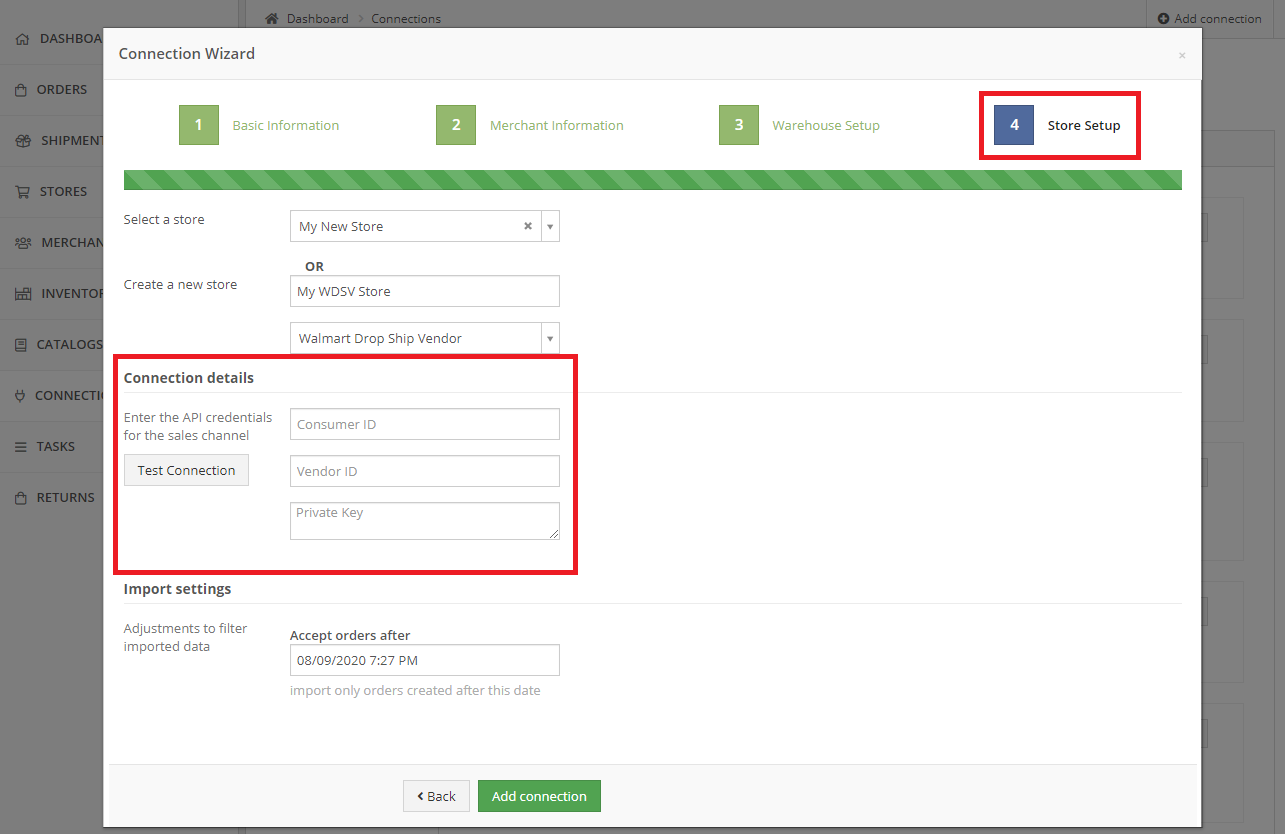 To enter your API credentials by editing an existing store,
Click Stores in the left side menu, and select your Walmart DSV store.
Under Connection details, enter your Walmart API credentials (Client ID and Client Secret).
Note: Orders are imported from the Walmart Marketplace API based on the created date in Walmart. The initial order import is based on the Accept Orders After date entered in the store settings. Each subsequent order import has a lookback window of 1 hour from the last successful order import.