To allow DropStream access to your ClickFunnels webhook, the following information is needed:

- the FULL webhook URL

To create a ClickFunnel webhook, follow the steps in this article.

Entering Webhook Credentials in DropStream when adding your ClickFunnels store

To add the store and enter the API credentials:
 
1. Click Stores and then from the Stores Dashboard click +Add Store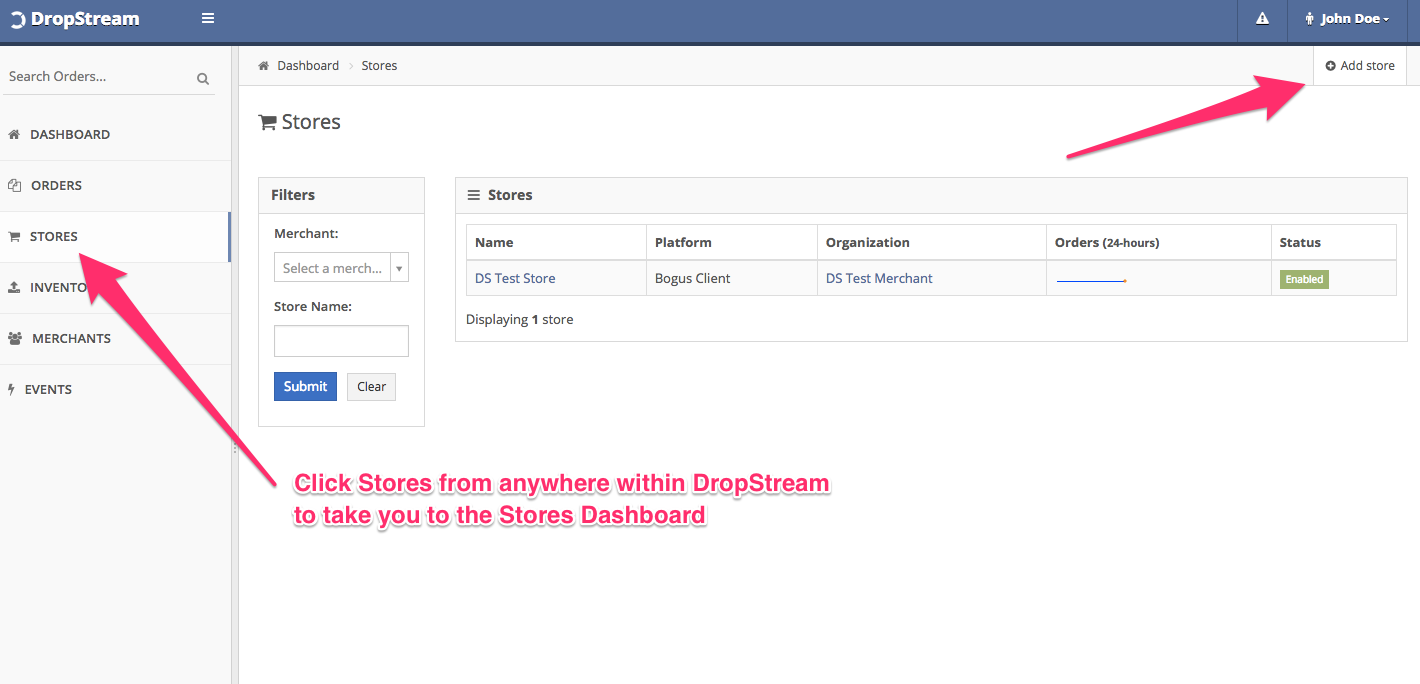 2. Enter the name of the store, select the merchant the store will be associated with, and select ClickFunnels as the platform.

3. The API Credentials fields will appear once you've selected the ClickFunnels platform. You'll now enter your ClickFunnels Webhook URL. To find your ClickFunnels Webhook URL, follow these steps.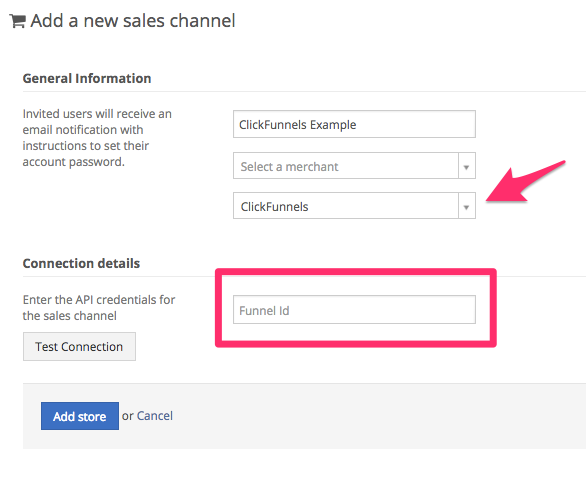 4. Click Add Store to complete these steps.