I forgot my DropStream password. How do I reset it?
If you have forgotten your DropStream account password, or would like to change it, follow these steps.
Click Forgot Password.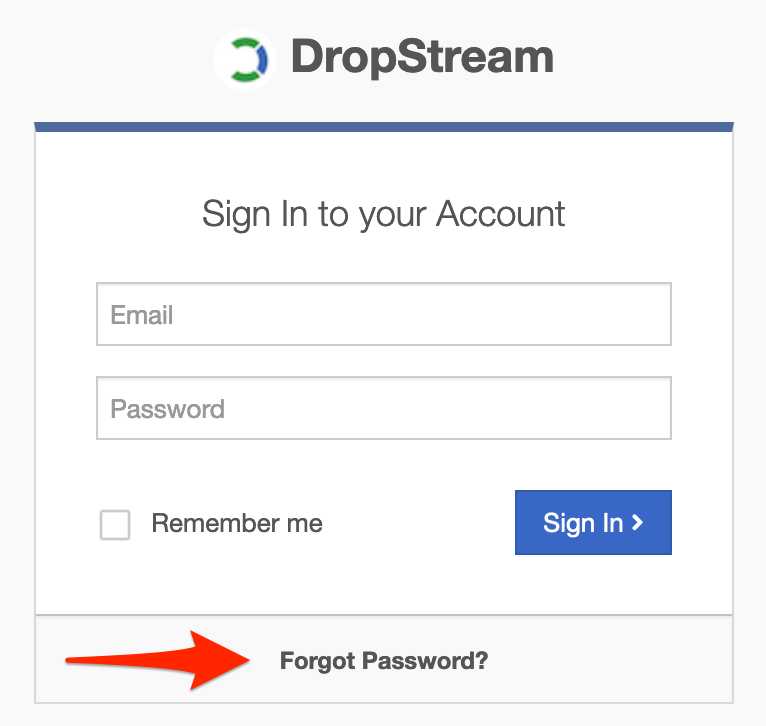 Enter the email address associated with your account, and click Reset your Password.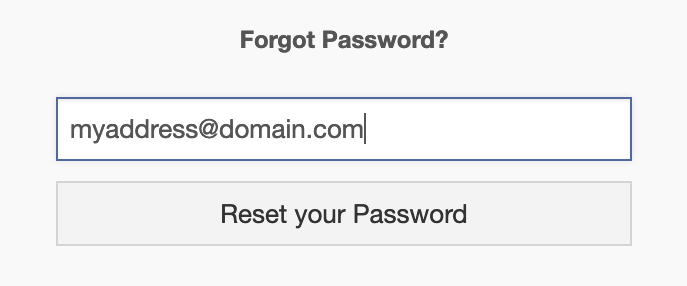 You'll receive an email from getdropstream.com with the subject Reset password instructions.

In the email, click Change my password.

Enter your new password. Enter it again to confirm, and click Reset Password.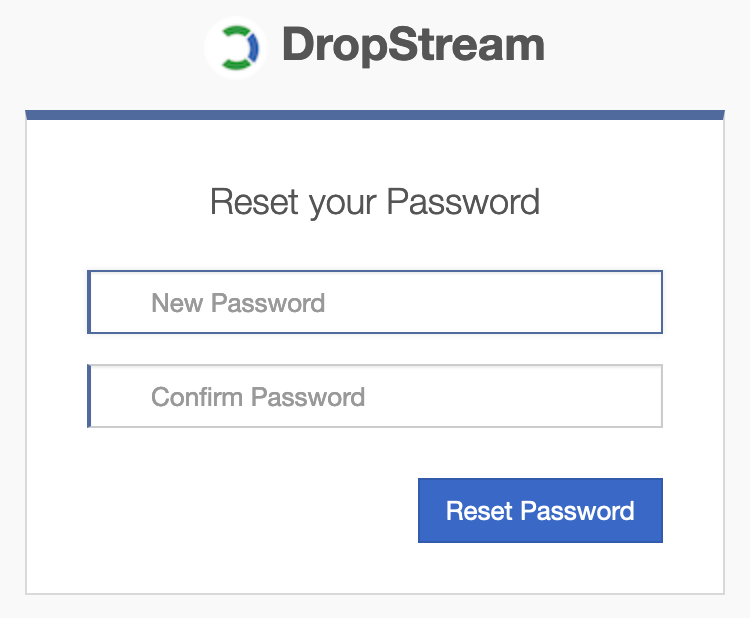 After the password is reset, you will be logged in to DropStream.
---
Back to: Frequently Asked Questions